Home
›
Main Category
›
Hunting
The Great 2011 Goat Hunt...
...antelope opened 9/20, got out Wed.
...huh??? Are you sure antelope season's open???
...turned down the "easy one", the "Big One" snookered me by chasing out a smaller buck first, then sneaking out thru a low saddle, stalked to 130yds of another & decided he wasn't big enough, drove past a doz. more "medium" bucks...
...had a coyote laffing @ me from across the canyon, figgering he was safe. He was sadly mistaken. Stopped to do some glassing out on a point, & was surrounded by pdawgs. I only had 150 rounds for the .22mag, so it was a "close thing", but managed to shoot my way out, ended up in a staring contest w/ another "medium" buck...
...a couple miles before the end of the unit, had what looked like a decent buck, stalked to 200yds. while he stood there broadside...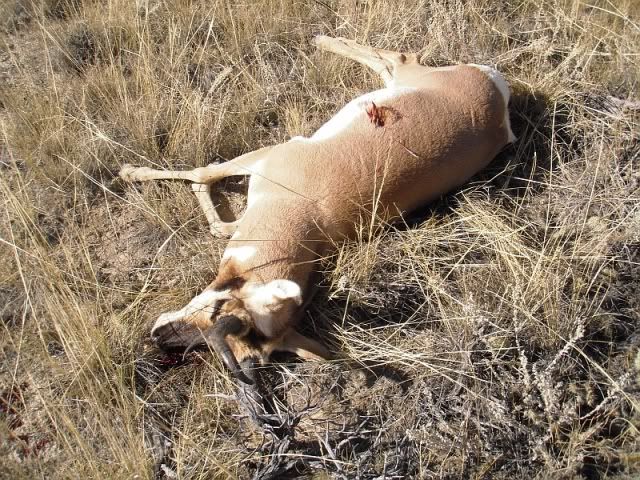 ...wasn't quite as big as I thought, there's lots bigger in the area, but "stoopid is fatal"...
...stopped @ the Elkhorn Bar & Grill for a burger, home & hung-up...