Home
›
Main Category
›
Hunting
Aoudad Hunt.
Hunter_1
surprised his father (also a friend of mine) with a West Texas Aoudad Hunt. They texted me a picture this morning...........(I doctored it up a bit)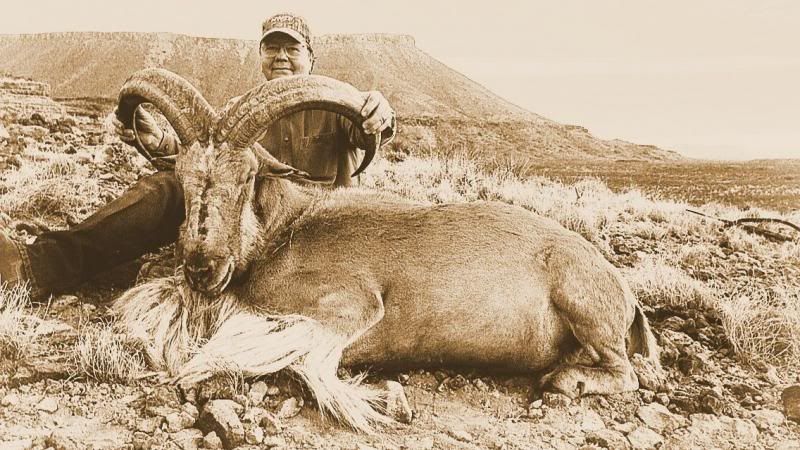 It was in the Marfa area (near where I got mine several years ago).
.300 WSM
180gr Winchester Power Point
372 Yards

That is an awesome ram! Proud of Hunter_1 for taking his dad and proud of his dad for making a long shot on a great 30" ram!
I enjoyed the heck out of my hunt and I know they enjoyed theirs. Aoudad in the mountains of West Texas is one heck of a hunt!!!
"To Hell with efficiency, it's performance we want!" - Elmer Keith