Home
›
Main Category
›
Clubhouse
New cutty pokey stabby tools / toys
These came today: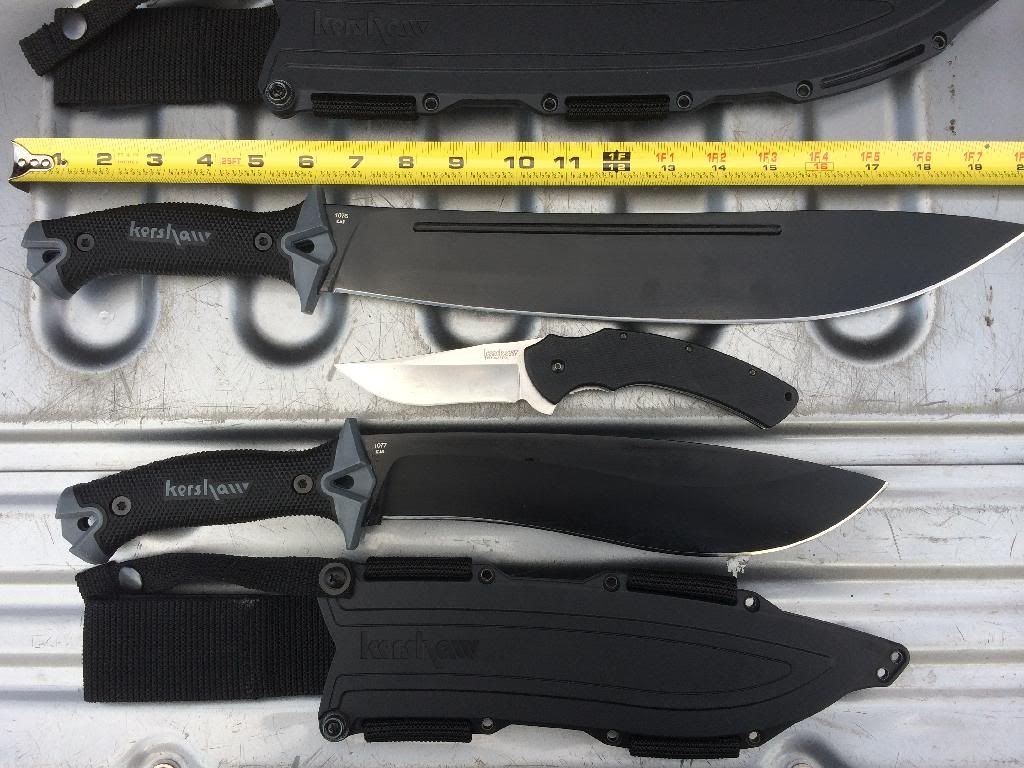 Kershaw camp knives. In the middle is my 4 inch blade EDC Kershaw.
1/4 inch thick spines and they were on sale at Midway for about $70 for the pair. Razor sharp.
One of the perks of being a business owner is getting to select and justify new tools. One is my new letter opener, and the other a box cutter.
;-)
D
"A patriot is mocked, scorned and hated; yet when his cause succeeds, all men will join him, for then it costs nothing to be a patriot." Mark Twain
Alcohol, Tobacco, Firearms and Explosives.... now who's bringing the hot wings? :jester: