Home
›
Main Category
›
Hunting
Hand-me-downs...
...when Weatherby started selling the Vanguards for $399, I bought me a .25-06, liked it so much (after I got the trigger fixed) I bought one in .300 WSM, decided to paint it so I could tell 'em apart...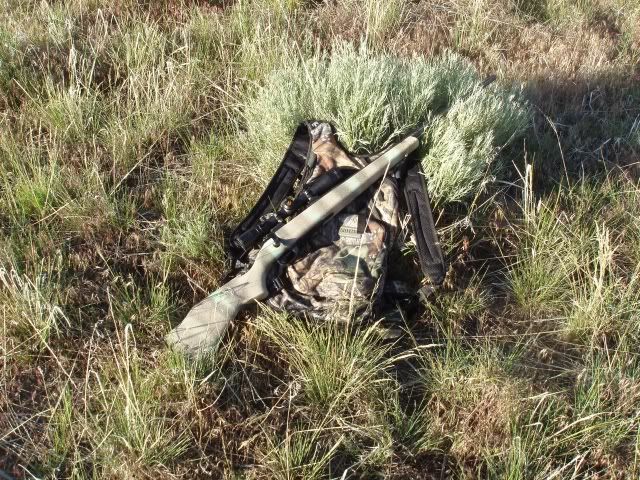 ...I also ended up w/ a Tikka T3 Lite .300 WSM, so when my friend retired & decided to move to Cody, he needed an "elk rifle", so he got the Weatherby. Since then he's picked up Weatherby Ultralites in .338 WM, .338-06, & .280, along w/ a few other rifles...
...our friend's son turned 14 last week, so he put a 4X12 VX-II on the Vanguard & made it a "Birthday Present", I took it out & sighted it in for him, so it would start out on paper, & thru in a few boxes of ammo...