Home
›
Main Category
›
Hunting
Pics from Grizz1219's African Safari
SirGeorgeKillian
Senior Member
Posts: 5,463
Senior Member
Quotes come from the description be each photo in the email he sent.
Black Wildebeest, Shot him at 290 yards…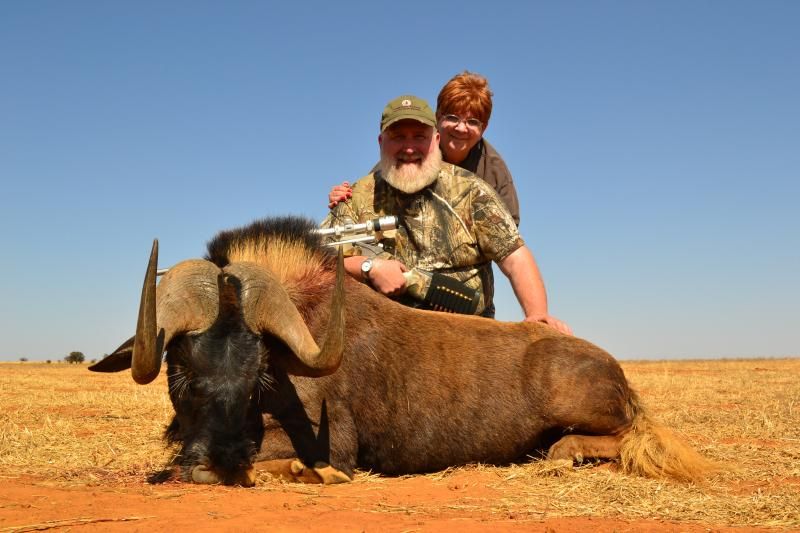 The couple with us, Jeff and Terry, asked me to shoot an Ostrich if I had the chance.. Jeff was bow hunting and never saw one… Biggest "turkey" I've ever killed… LOL.. Shot him at 125 yards..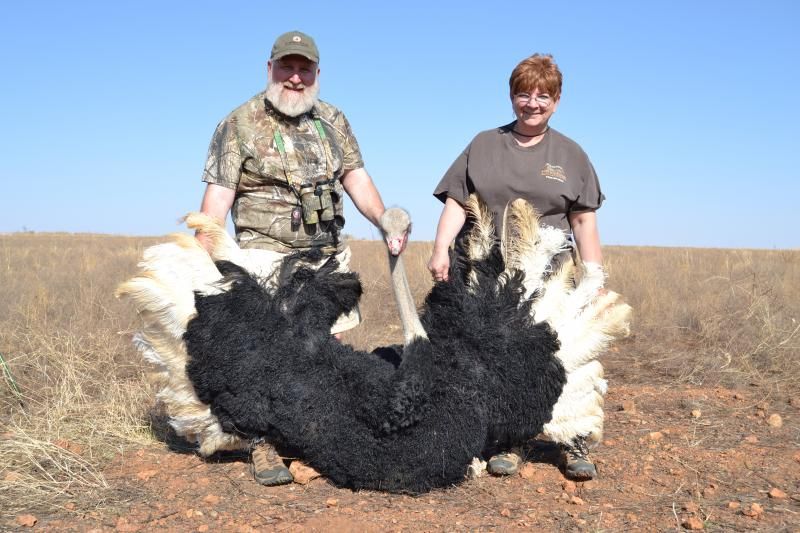 This is the Kudu bull I got, 52", he was the biggest bull they've taken this year so far.. Shot him at 75 yards..
Sally's Red Hartebeest, she shot him at 210 yards, this is the second fastest antelope in Africa and we saw it in action MANY times.. And yes.. I made sure we had a sign after the zebra deal…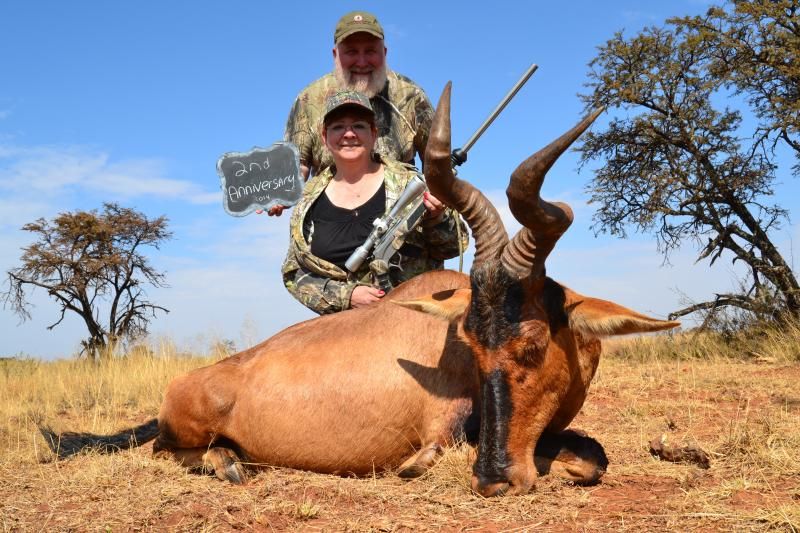 Sally had a bang up day, same day she shot the Red Hartebeest, then she shot this impala.. She was on fire that day… LOL.. Shot him at 80 yards and dropped him where he stood..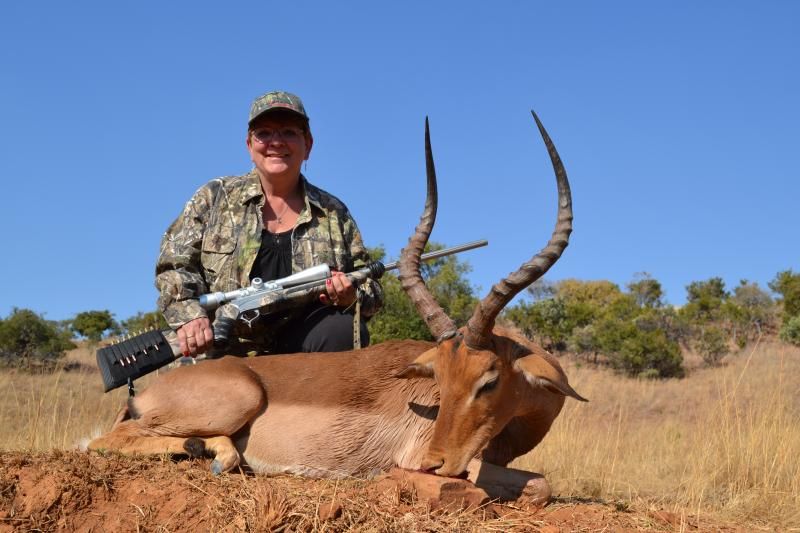 We got back after Sally's impala and we had time for a quick afternoon hunt. Took this huge Blue wildebeest at 40 yards. My PH Walla (Professional Hunter or guide) was shocked when I dropped him in his tracks, he told me to reload because "they never go down like that"… LOL… When we got to him he couldn't believe how big he was… When they finally measured him, if I entered him into the record books he would be #64 in the world..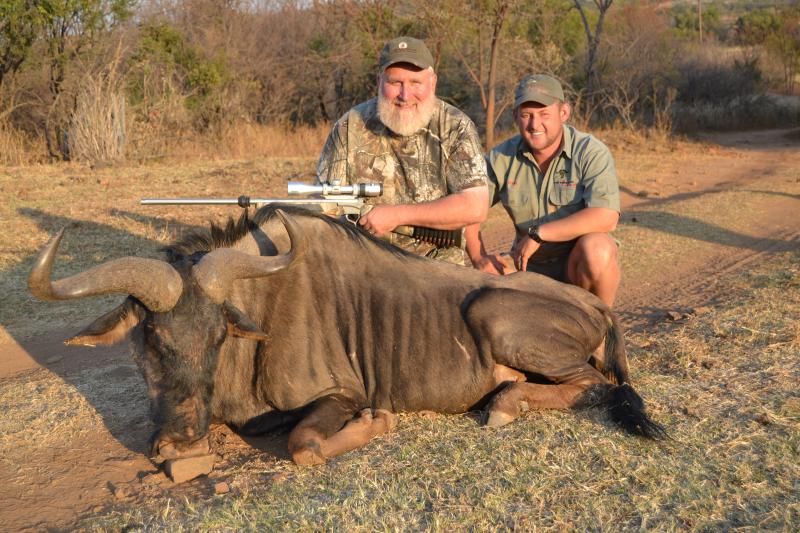 Some people know when I take an animal I will always put my Dad's old watch on it.. To me it symbolizes him getting to put his hands on it.. I don't usually take a pic of it.. It's just something I do for me.. But Sally was there and took this pic.. This is where I actually shot him.. Walla wanted to move him to a better place for pics so he went back and got 3 skinners to help load him into the truck… It took all of us to get him in..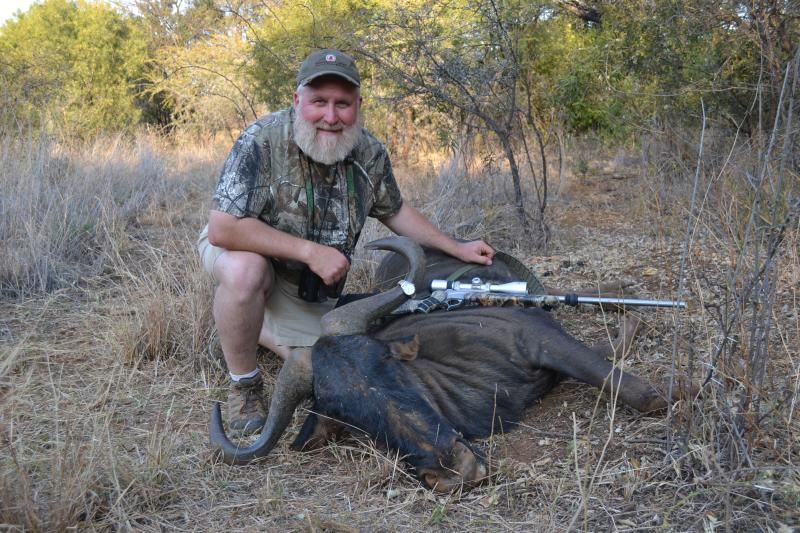 Sir, it looks like you have a keeper.
Unless life also hands you water and sugar, your lemonade is gonna suck!
I'm in love with a Glock