Home
›
Main Category
›
General Firearms
Some old cartridges......I found interesting
Weatherby
Senior Member
Posts: 4,953
Senior Member
I Don't know if anyone else will but figured I'd post some of them.
Paul Mauser's first cartridges 11.15 X 60R
These I think are from the 1880's
Paper patched black powder
I believe these are the precursor to the 410
Some 30-30 rounds..........but they aren't Winchester....pretty rare with this head stamp
These did come home with me......... after all .22 is hard to find
I think these are early black powder ones.....safe to shoot ?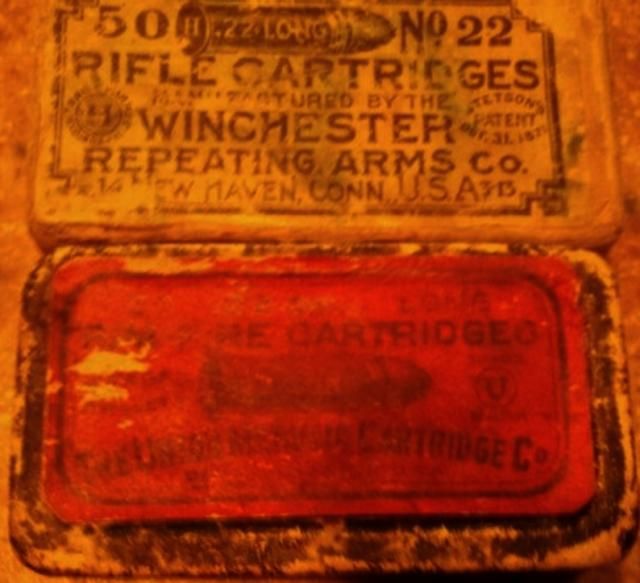 One for Jayhawker and ranch.....these are also called 50-95 Winchester
made circa 1911 or prior
That's enough for now......He does have more "stuff" I'm going to try to find out about if anyone likes stuff I could get pictures.
One in particular really interests me......some sort of 50 cal.....rimfire