Home
›
Main Category
›
General Firearms
The range, she was open.
Armoredman
Member
Posts: 362
Member
I did not take my big camera, and I am glad - the wind was so strong it knocked my regular target stand over multiple times, despite the sand filled legs and three grocery bags filled with rocks across them. My expensive and irreplacable Canon would have bitten the dust, and I would be very, very unhappy.
Instead, I am very happy, bordering on ecstatic, possibly euphoric, edging towards utter glee. Why? I got the Scorpion out to sight in the red dot.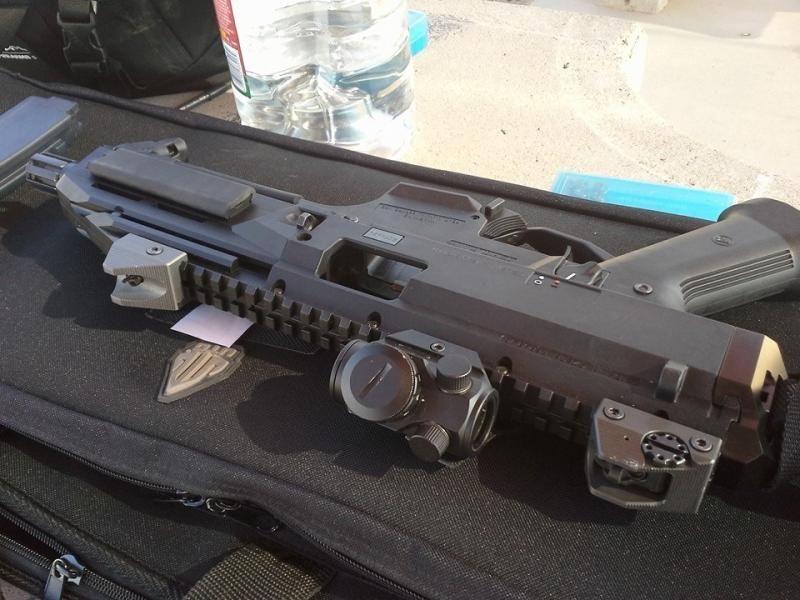 I started with the setup I had before, front rested, but with the single point sling on and tight for additional support. To be fair, I started at ten yards. When I got the elevation and windage right, it was quite interesting.
This is the load I think I will run in it regularly.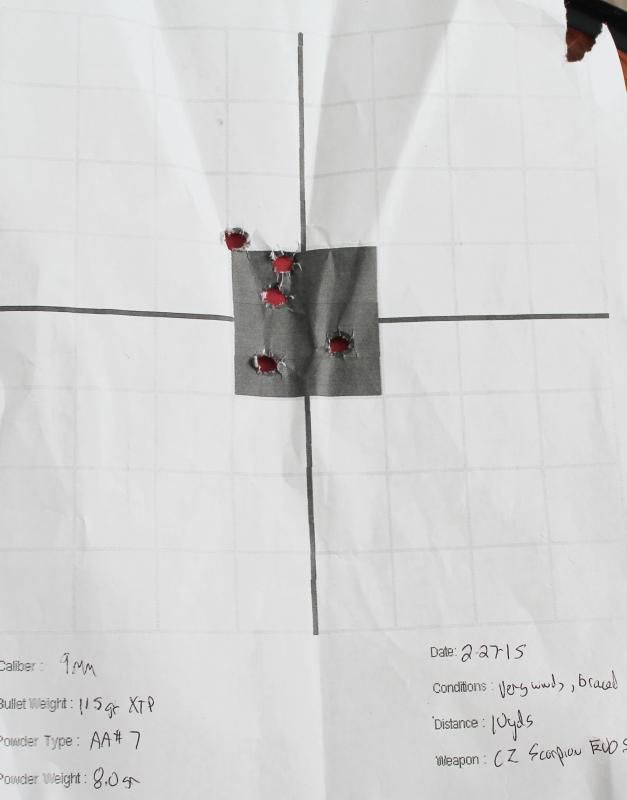 Just for contrast, a cast bullet powder coated load.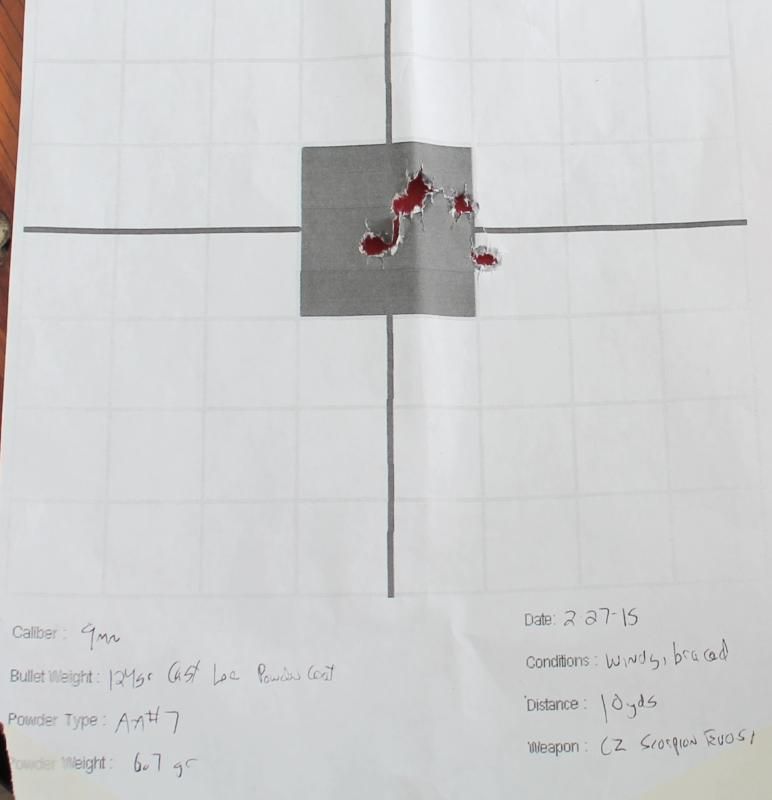 Then I moved it back to 20 yards, figuring that would be more likely for a firearm of this type in a home. Front rested again.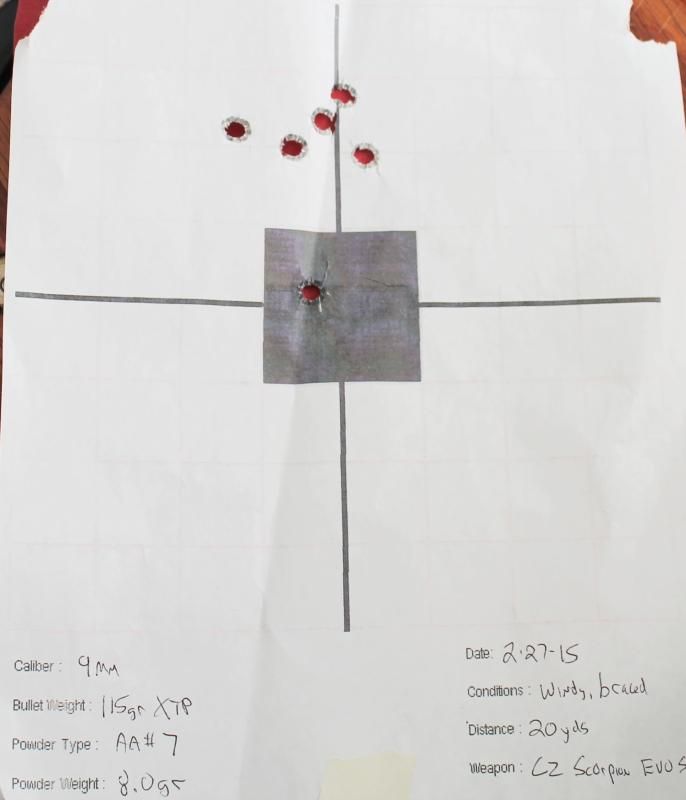 What the...multiple test targets all showed the same thing, shooting high. So I said ah, the heck wid it, and stood up. The wind howled in demonic glee, my fellow shooters ran for shelter, and the mighty Moljnar spoke! OK, not
quite
that dramatic, but the wind did durn near blow me off my feet.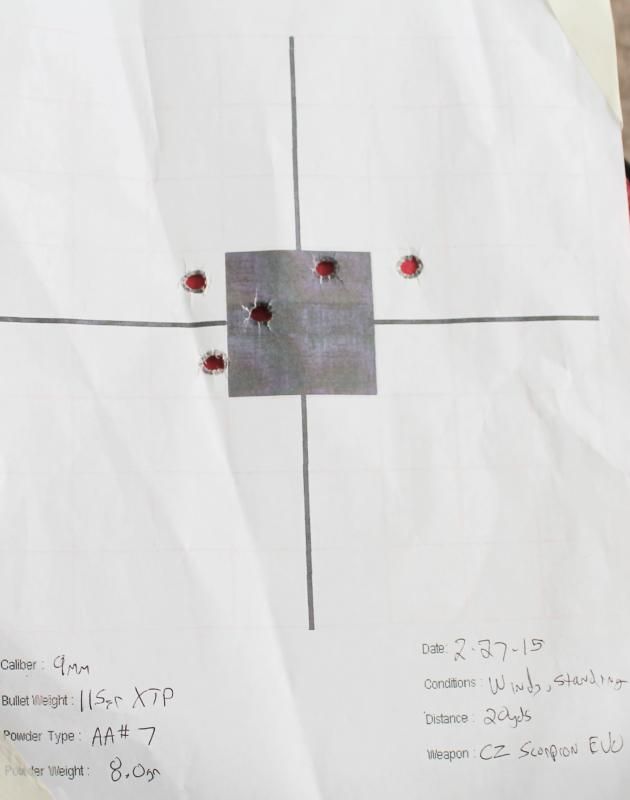 Holy great garbanzo beans! Can I do that again?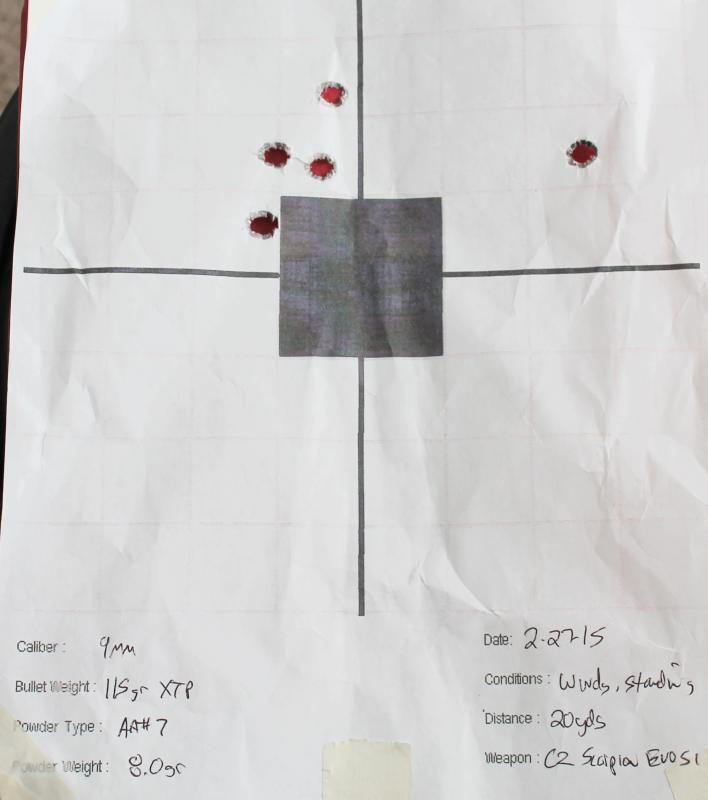 Guess so. I kept getting consistent groups point of aim at 20 yards standing, red dot on, front "wrap" hold.
As always I found one tiny little thing I need to look at - recoil bangs my hand on the hand stop - wondering if a piece of hard rubber glued there might help. Worth looking into.
Now I know I can hit what I aim at with my favorite load, which is fast enough and good enough for SD if were to so choose. Of course I don't recommend handloads for self defense, but if push comes to shove...I know that this is the Internet and according to the members of the 83rd Chairborne, my accuracy is terrible, but I'll take it. :cool2:
I'd do a cartwheel, but at my age it would turn into a flat tire... :yikes: :rotflmao: