Home
›
Main Category
›
General Firearms
New scope on an AR.
Zee
Senior Member
Posts: 24,018
Senior Member
Did some scope swapping this weekend. Took the Leupold 10x M3a off my 10/22 and replaced it with the Vortex. Then, I moved the Leupold to my 16" heavy barrel AR. Removing the Trijicon TA-55.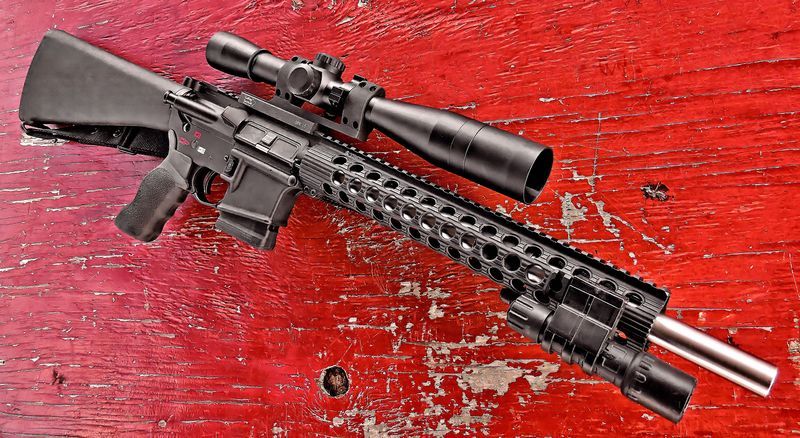 Took the AR to the range today as we were rained out yesterday. My "hope" was that it would like the 64gr Winchester PowerPoint ammo I seem to have a plethora of.
Well, those dreams were dashed rather quickly as the gun apparently disliked that ammo. Fooooooortunately.........I'd brought along some 64gr Speer Gold Dot to try as well. That saved the day as the rifle MUCH preferred that round.
So, I'm a happy camper. The rifle is a happy camper. All is well.
Now...........I gotta decide what to put the Trijicon on............
"To Hell with efficiency, it's performance we want!" - Elmer Keith