Home
›
Main Category
›
General Firearms
Vortex Crossfire II 4-12x40 AO --- Range Report
Zee
Senior Member
Posts: 27,751
Senior Member
Took the Ruger 10/22 to the range today in order to sight in the new scope and let my boy shoot some rounds.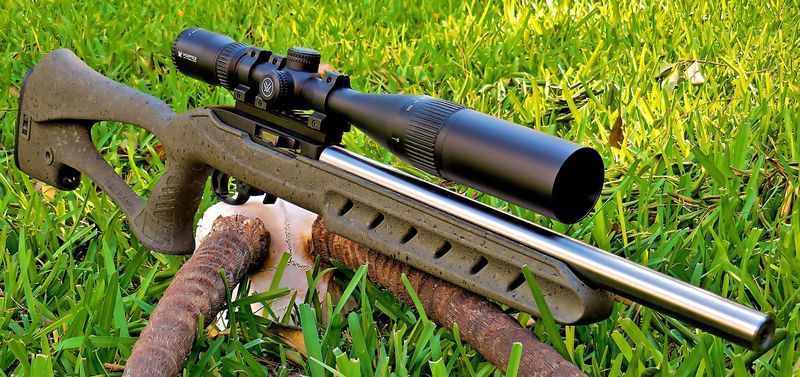 I was hoping that the reticle would ease transition from 25-100 yards. The clarity is very good for a sub $200 scope. The AO seems fairly accurate for the yardage demarcations and proved to be exceptionally handy for a .22 lr and multiple ranges.
The turrets are finger adjustable with positive clicks and resettable to zero after sight in.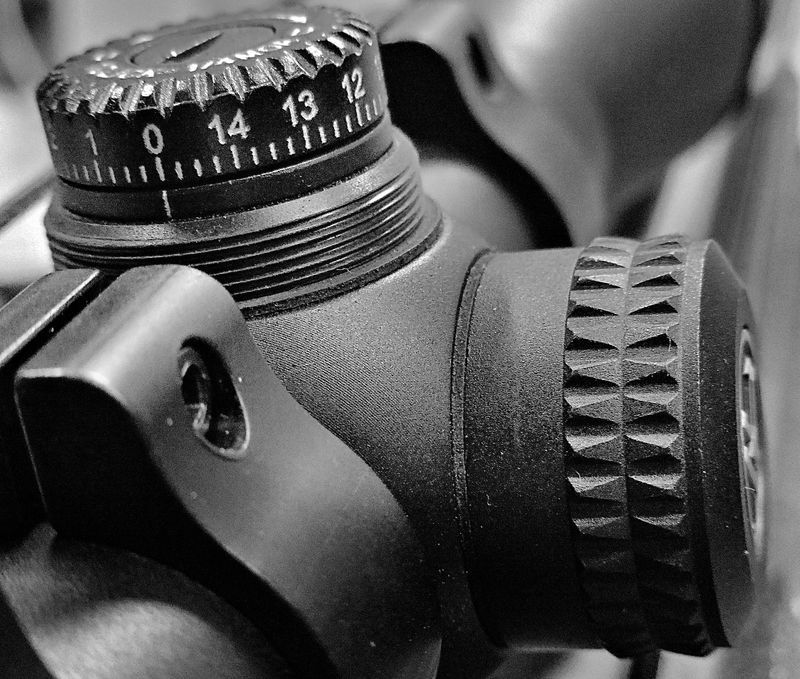 After getting it zeroed at 25 yards, I moved the target to 50 yards. Then 75.........and finally 100 yards.
Accuracy was acceptable for non match ammo. As I got to 75 yards, a storm that had been moving in finally hit and the wind became rather fierce. Pushing the rounds left. I did not hold for wind as I wasn't worried about my windage. I wanted to see if the ballistic reticle lined up acceptably for my drops. As it turned out........the reticle is absolutely PERFECT!!!!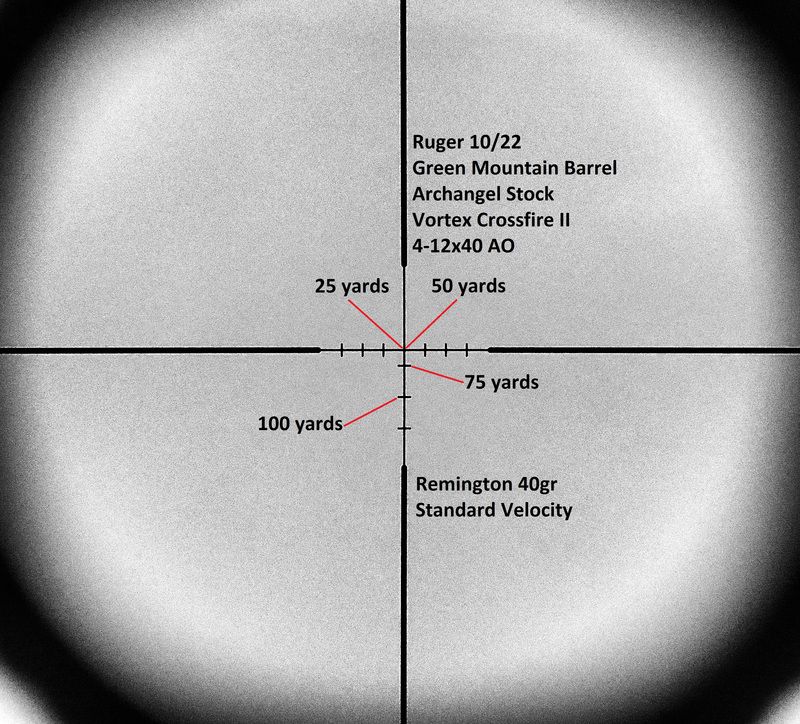 Running down to get the target, I quickly let my boy get off a few mags shooting a can at 25 yards before the bottom fell out and the rain came down.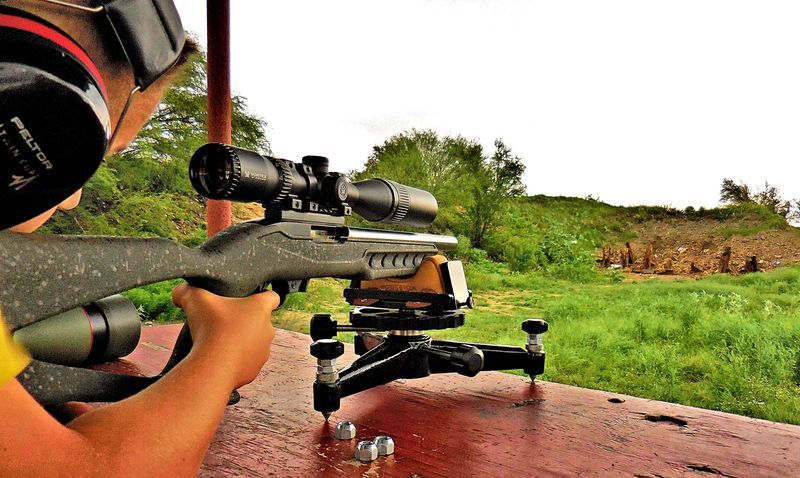 He seems to be enjoying a semi-auto after so many years with a single shot bolt gun. He made quick work of two mags and thoroughly killed the can on the berm.
The rain dumped and we headed for home.
I'm pleased with the scope for its use on the Ruger. The power range, reticle, turrets, clarity, and AO all work well for a .22 lr . My only complaint is that the eye relief for parallax is hyper critical. At 12x, anything but dead center in the scope bleeds into a white washout. Not a dark shadow as normally experienced. But, a white ploom. Somewhat annoying, I didn't notice it yesterday in the bright sunlight, but it seemed to come to surface in the subdued light of the overcast afternoon. Not something I experienced with the lower power settings. Just at max power.
Anyway, it's on a .22 and I'm happy. We're it on a serious hunting /working rig, I'd be a little pissed. As it is, I'm not.
"To Hell with efficiency, it's performance we want!" - Elmer Keith