Home
›
Main Category
›
General Firearms
Golly gee...this Grendel thing will be addictive...
JasonMPD
Senior Member
Posts: 6,557
Senior Member
An impromptu trip to the range to run through some RL-15 .308Win loads and took along the 6.5 Grendel after giving her a good cleaning (similar breaking cleaning as Zee uses)...
Bear in mind I have no hand rolled ammo yet nor any "quality" name brand ammo, either. I found some 123gr JSP Wolf Gold and some 120gr HPBT PPU ammo.
My first shots with the Wolf Gold...it wouldn't be repeated again this day...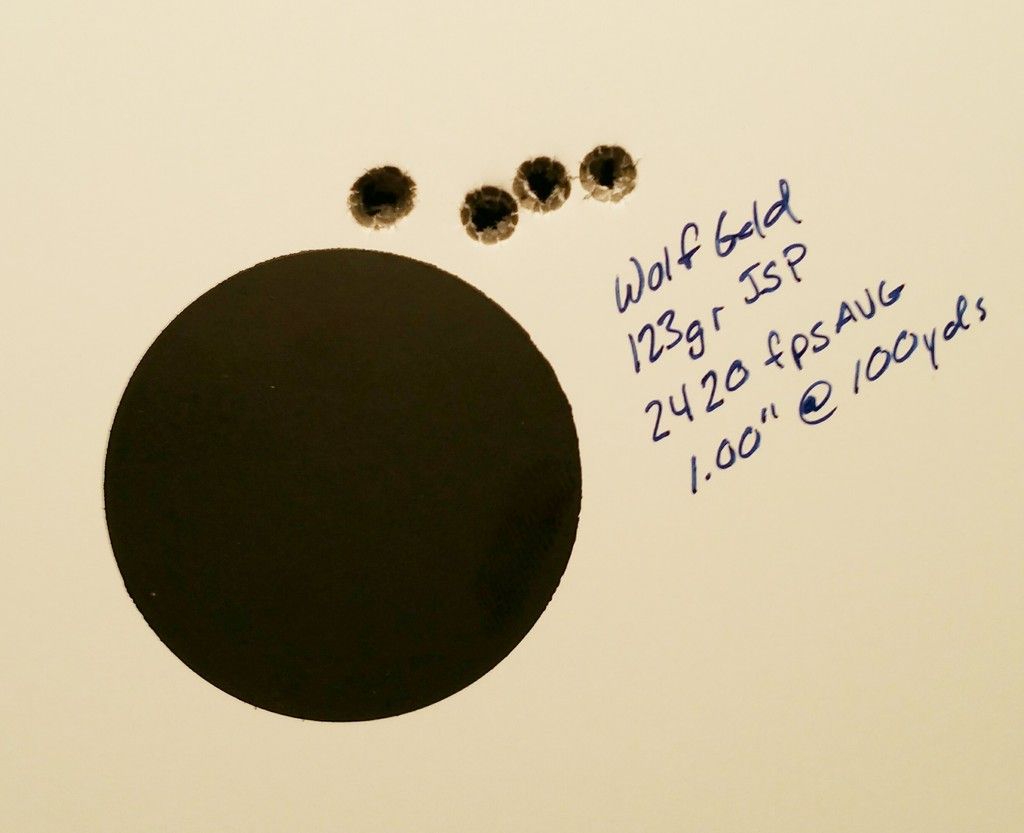 This was more typical of the Wolf Gold: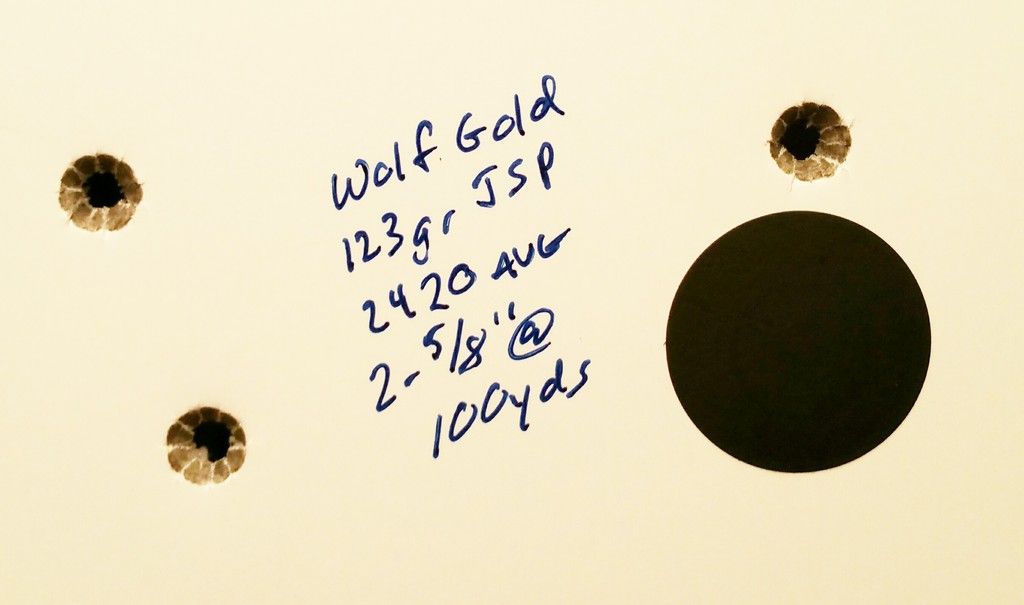 The PPU surprised me a lot. It shot right at MOA at 100 yards, then gave me this little number...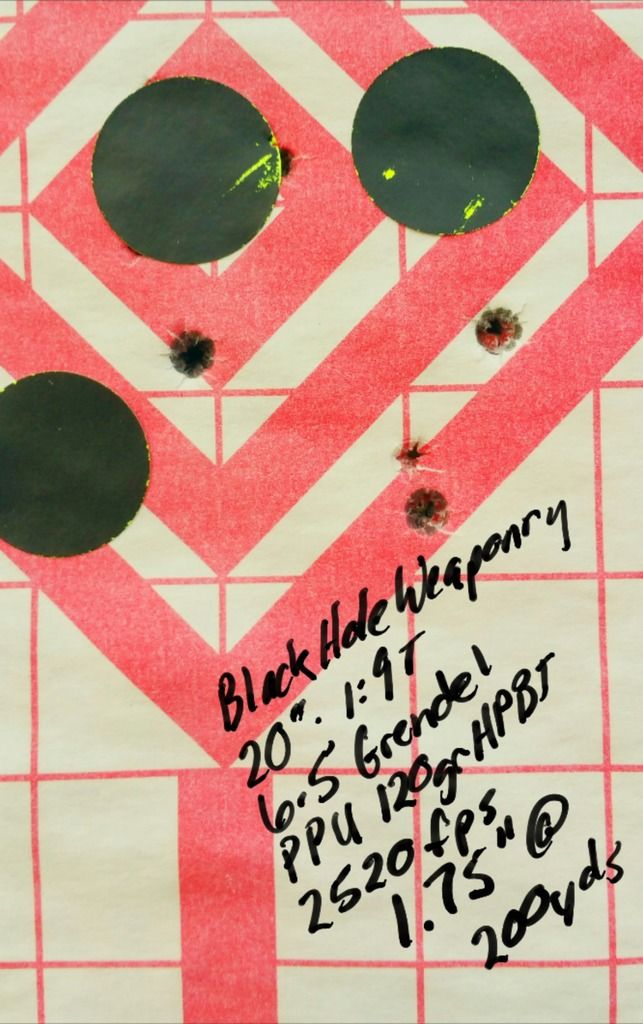 The HPBT bullets in the ammo look Sierra SMK-ish and apparently track well to the target. They also average 100 fps faster than the Wolf Gold and chrono at a bit over 2500fps.
Now I am REALLY stoked to get some of those 130gr Berger AR Hybrid bullets loaded up.
Oh, and the Ruger Gunsite Scout rifle likes 168gr Hornady HPBT over 44.6gr of RL15. Clocks right in the 2515 range.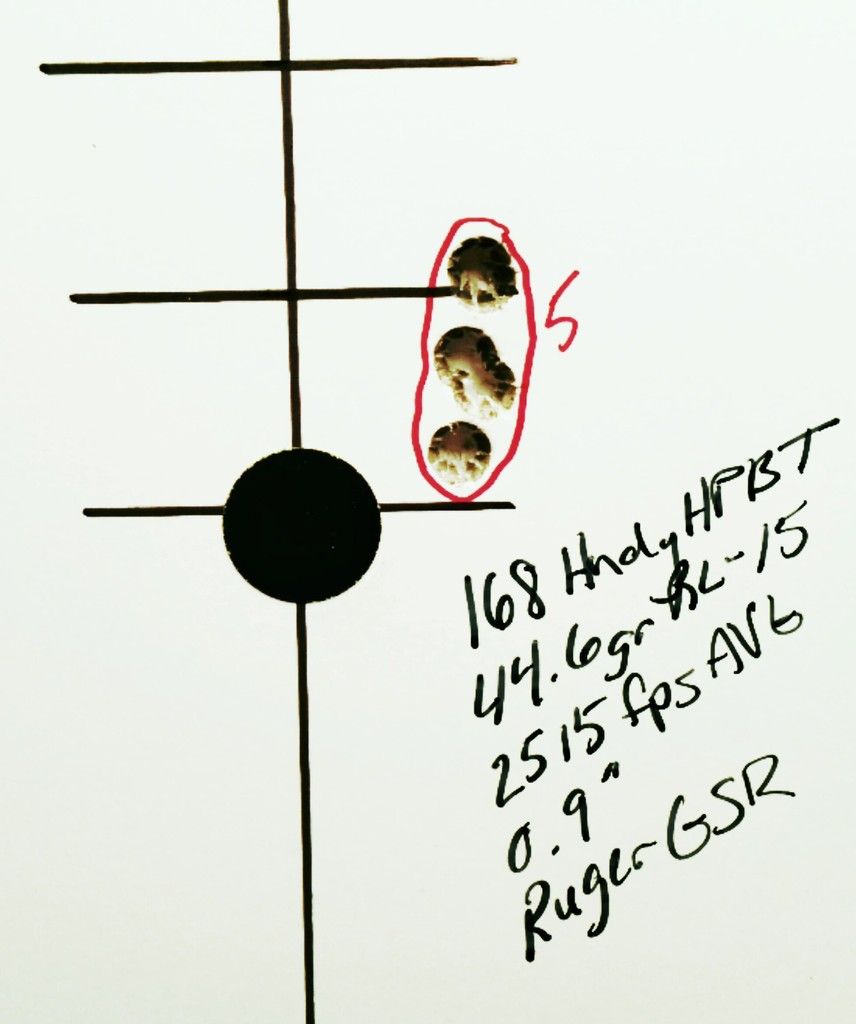 I'll be zeroing this load and working preliminary DOPE data at 200 yards in preparation for my 600 yard shooting class at the end of July. The instructor is excited to see how the Ruger GSR works out.
"There are three kinds of men. The one that learns by reading. The few who learn by observation. The rest of them have to pee on the electric fence for themselves." – Will Rogers