Home
›
Main Category
›
General Firearms
Range Report - AR-10T and 6x45mm AR
JKP
Senior Member
Posts: 2,315
Senior Member
Got out yesterday mainly focused on working up a load for the recently built 6x45mm AR plus brought along my AR-10T to shoot while cooling the barrel on the 6 x45mm.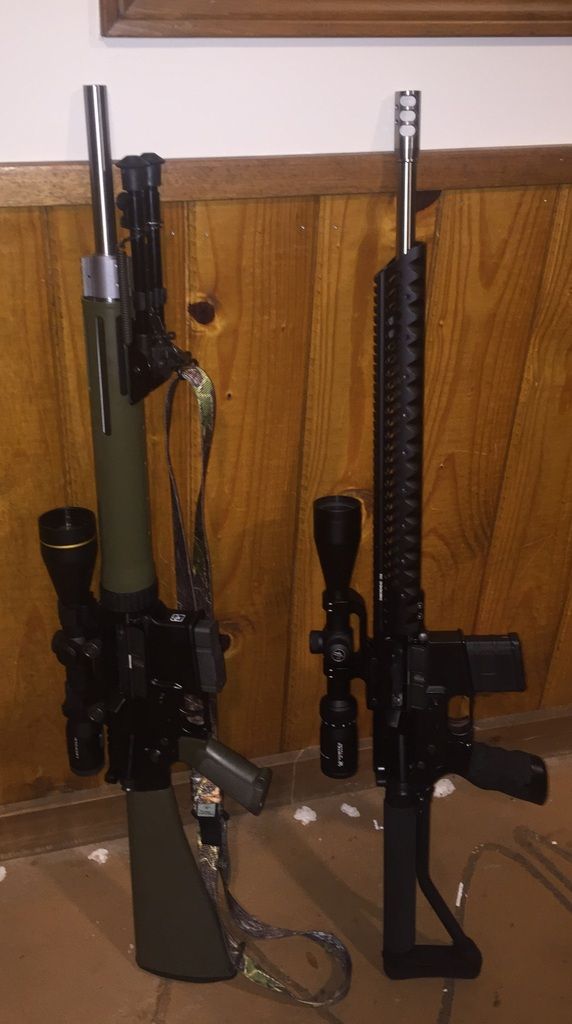 I shot the AR-10 using the bipod and a rear rest. Not stellar results, but I imagine better groups could be had with a fixed front rest. I will probably work up a load for this rifle soon anyway.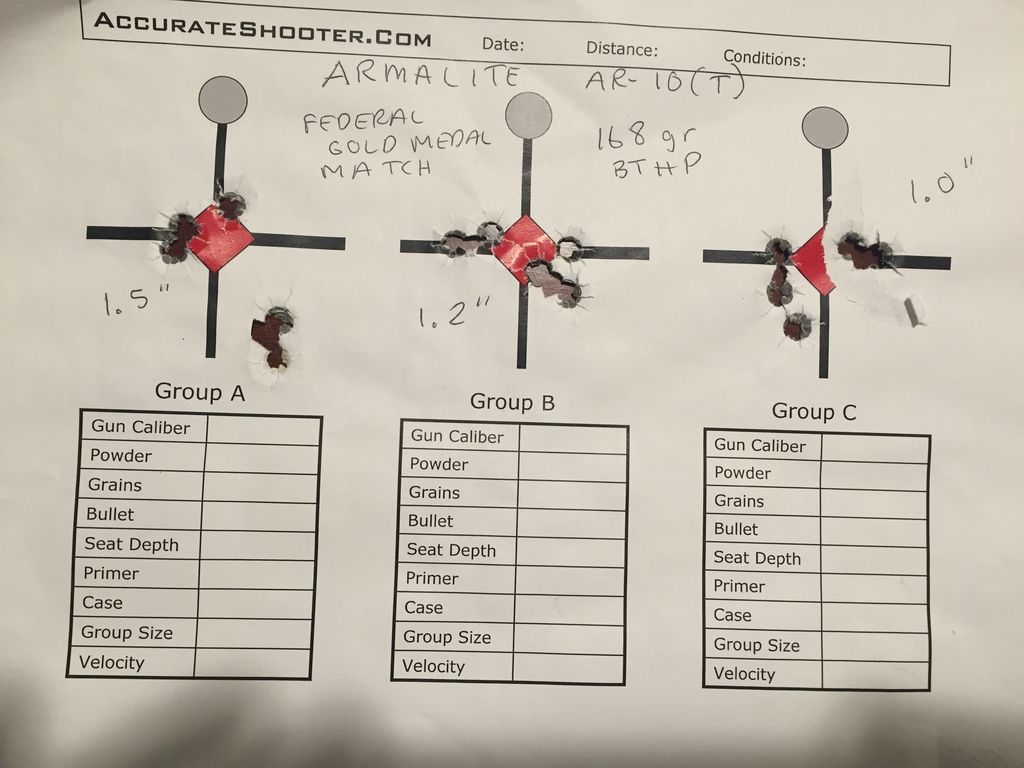 For the 6x45mm I went with something close to what Zee had good luck with - 85 gr Sierra spitzer over Benchmark powder. Started at 25.4gr and worked up to 26.0.
First 3 groups: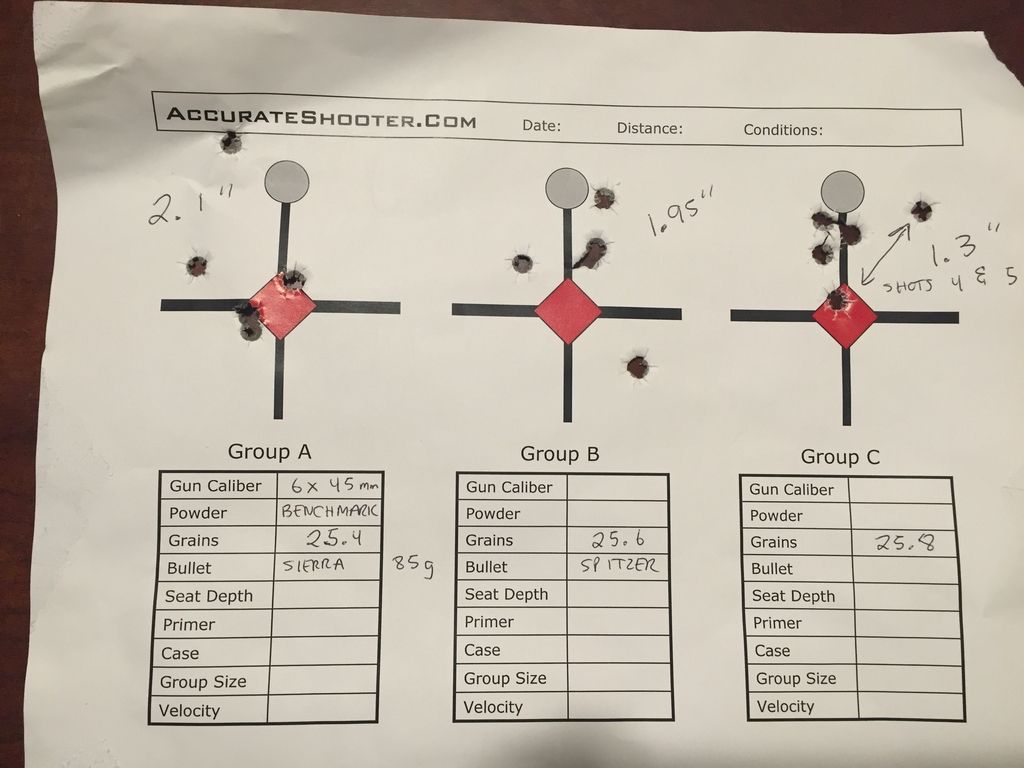 Started to get accurate at 25.8 then 26.0: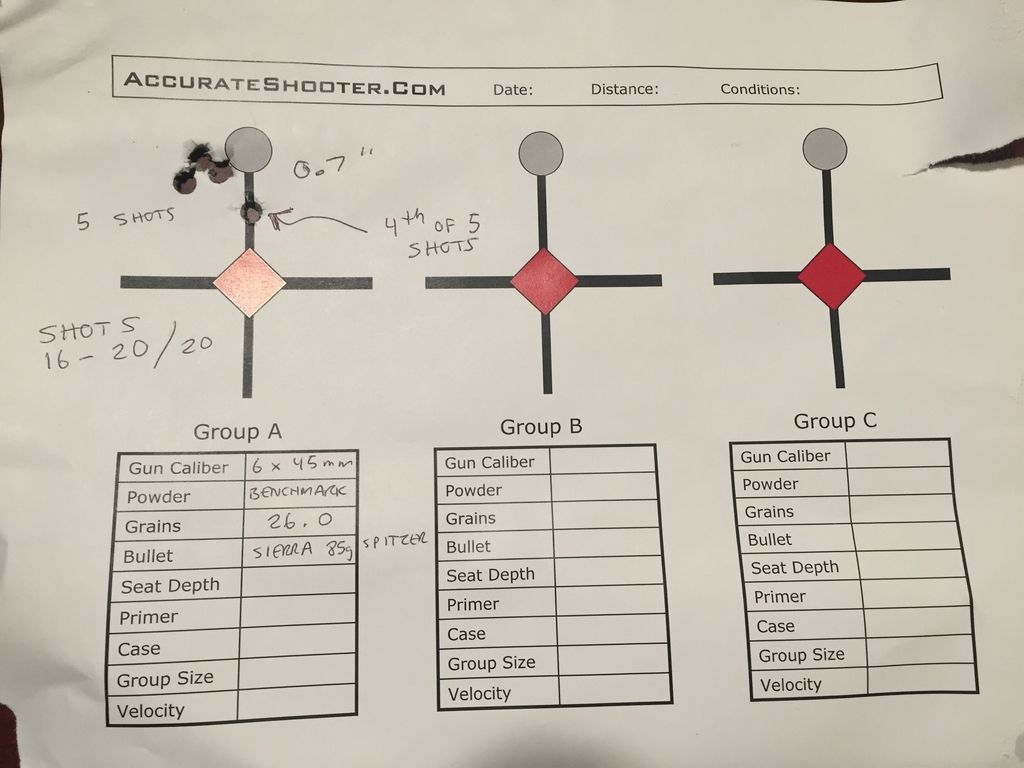 I've got some HPBT bullets on the way and will likely load them in the 25.8-26.2 gr range. Hopefully I won't have to mess with different powders to reach 0.5" or less.
Commentary - first three shots from the 25.8 gr and 26.0 gr loads would have suggested higher levels of accuracy. That's why I shoot five!