Home
›
Main Category
›
General Firearms
My first .223 Remington Handloads.
Zee
Senior Member
Posts: 27,464
Senior Member
Jerm has been bugging me since I messed with his .338 Federal to load for the .223 Remington and Chris has been a plague for the better part of a year about working up a load for some 80gr A-Max bullets he sent me. Seems I had a fast twist barrel he wanted me to try them in. Well..........I finally decided to get them off my back.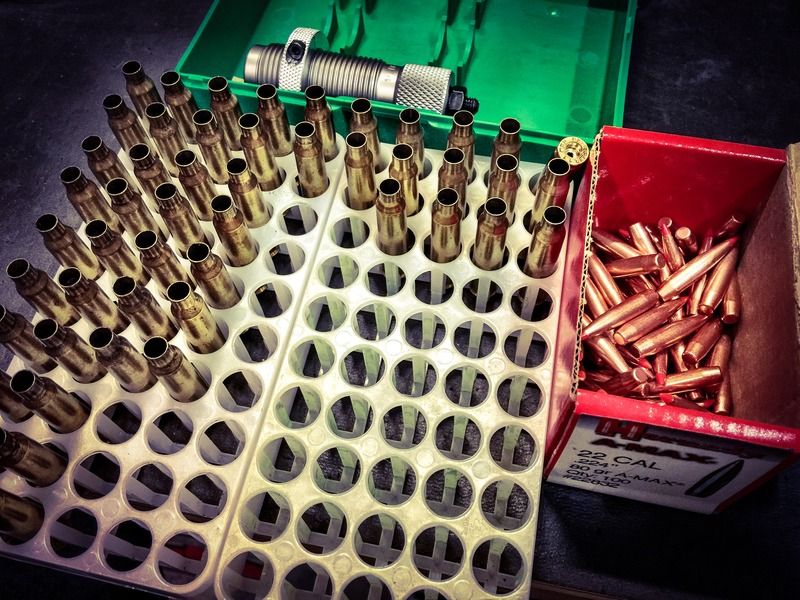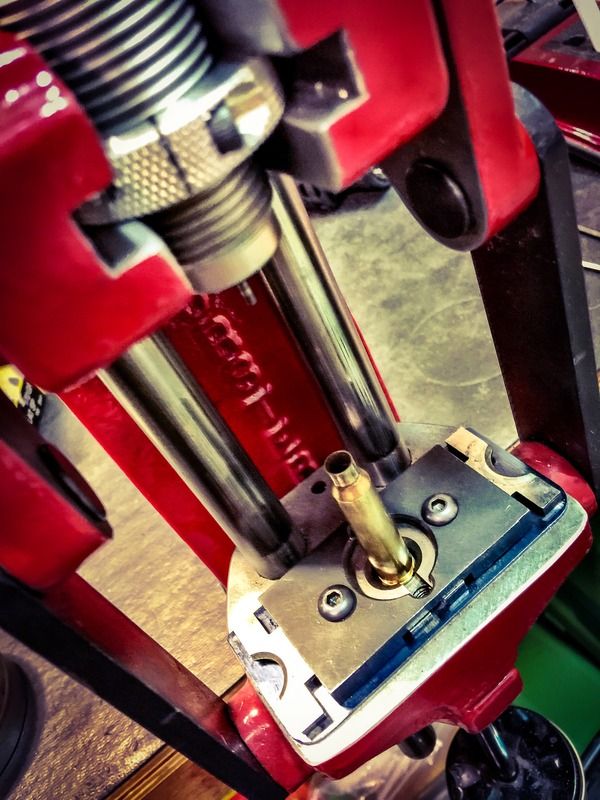 Prepped some brass last night and tried to figure out the correct seating depth as I didn't have a fired case handy for my Contender barrel. I removed the barrel, seated long, and kept seating the bullet deeper until it fit in the chamber easily. Hornady had data for the 80gr A-Max, obviously, but it was for a deeper seat depth. Hodgdon had data for the 80gr Sierra at a longer seat depth, so I went with the Hodgdon data and loaded 4 batches from 22.5gr H4895 to 24.0gr H4895 in .5gr increments.
Suckers don't even look like .223 Remington rounds! Those bullets are HUGE!!
Hit the range this afternoon with my 13" MGM barreled Contender.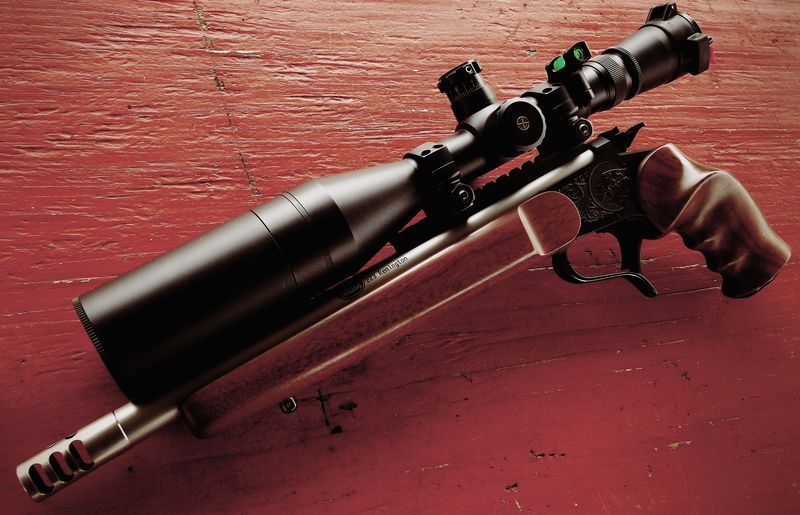 At home, I had taken the loaded rounds out of the tray and placed them in an ammo box to take to the range. Like I always do. I also wrote the powder charge on the case......like I always do. What I didn't do.........that I always do......is put them in the box with lowest charge on the left and highest on the right. Like I always do.......except this time.
At the range, I set up the chronograph. Set up the gun. Grabbed the ammo box. Sat down and fired the first round. No issue. Opened the action and it was a tad sticky. Fired the next and it was the same. Looked at the primer and it was flat. On a starting load?!? Looked at the side of the case.............24.0gr written on the side.
Oops.
Because they were on the left side of the box, I went into system normal and started with them. Not knowing that I had but them in backwards. Oh well. No harm done. But, lesson learned..........check the charge on the side of the case first.
They weren't the most accurate load anyway........though the fastest.........duh.
Accurate was a tie between the starting load and .5gr under Max.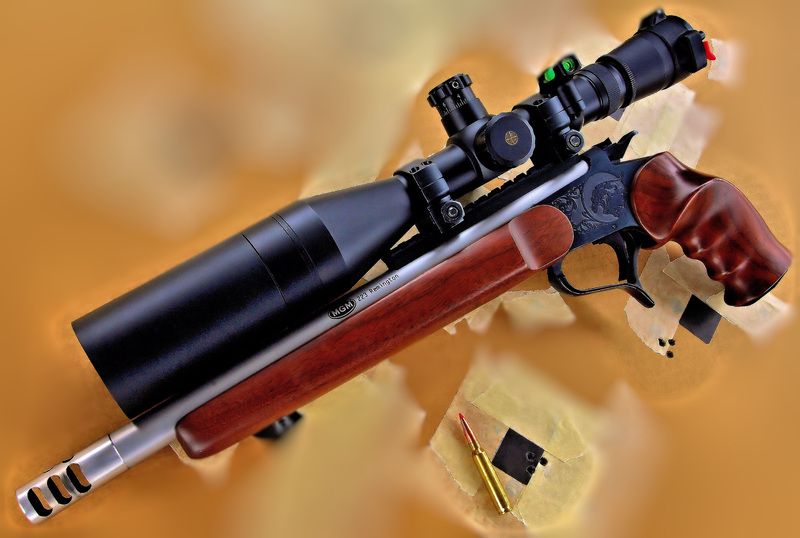 The load I'm going with is
23.5gr H4895 @ 2,475 fps and a SD of 8 fps
for
3 rounds @ 100 yards = .358"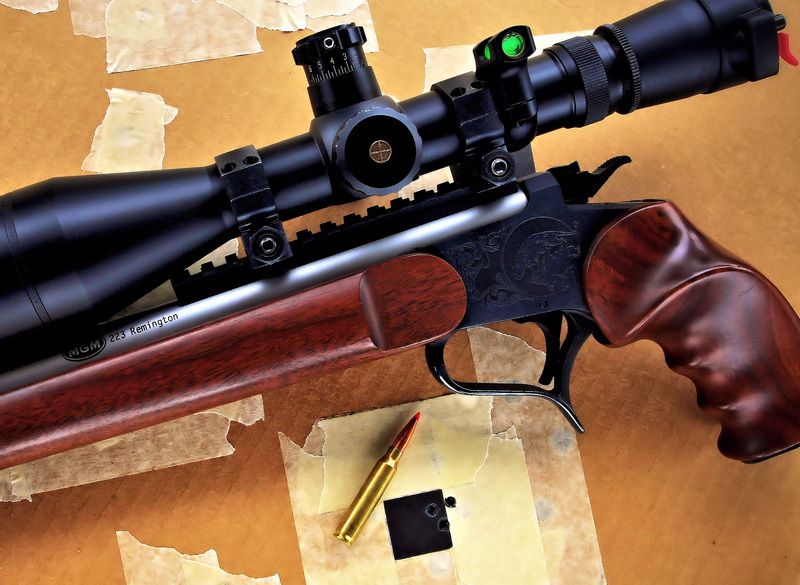 That'll work. Not an amazingly accurate load. But, good enough to hunt with and the velocity ain't bad.
Guess I gotta load the rest of them and shoot a deer or pig now. See what happens.
Science!
"To Hell with efficiency, it's performance we want!" - Elmer Keith