Home
›
Main Category
›
General Firearms
Early Christmas surprise
Armoredman
Member
Posts: 362
Member
Got this in the mail,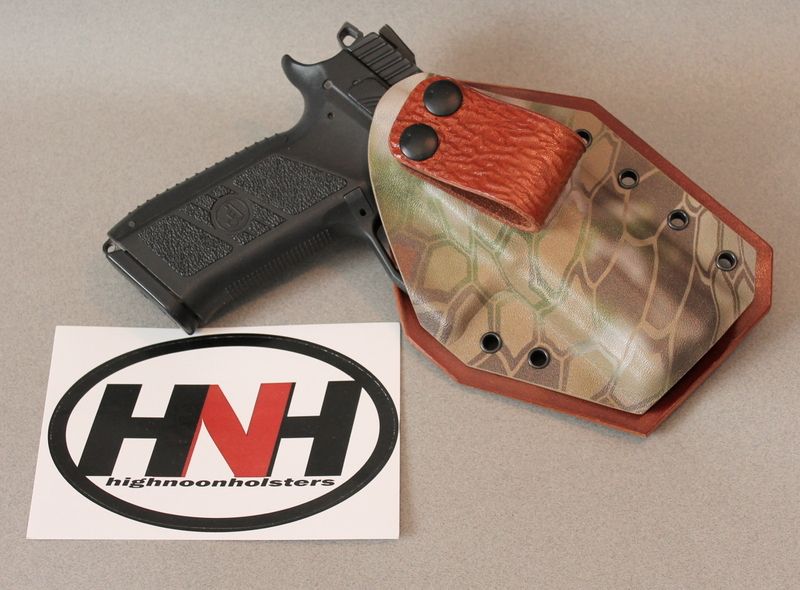 High Noon Holsters new hybrid holster, this one is the Close Encounter. Nice they included the sticker. The pattern is called Highlander, and the strap is embossed sharkskin. The molding on the back is very good - almost looks like one of thoe illusion pictures; "Is the gun in a holster, or is it painted brown laying on a flat sheet of leather?"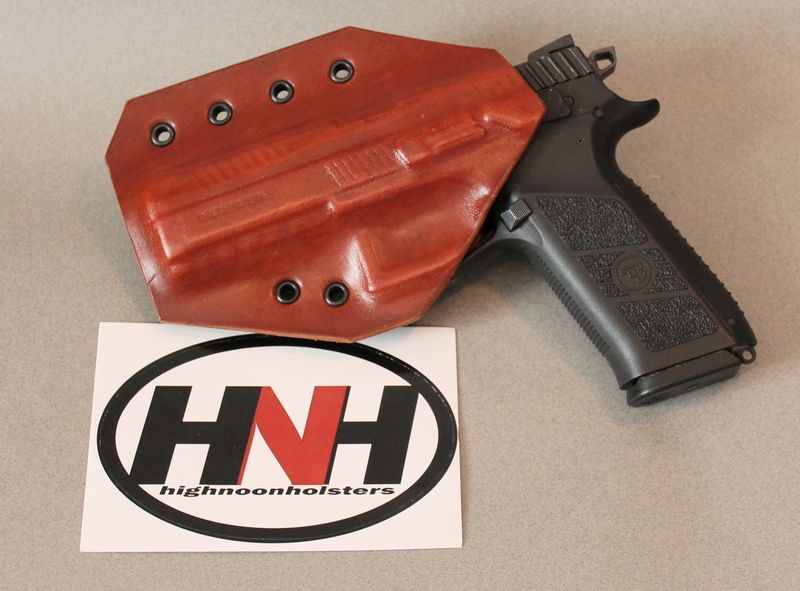 Rides quite well.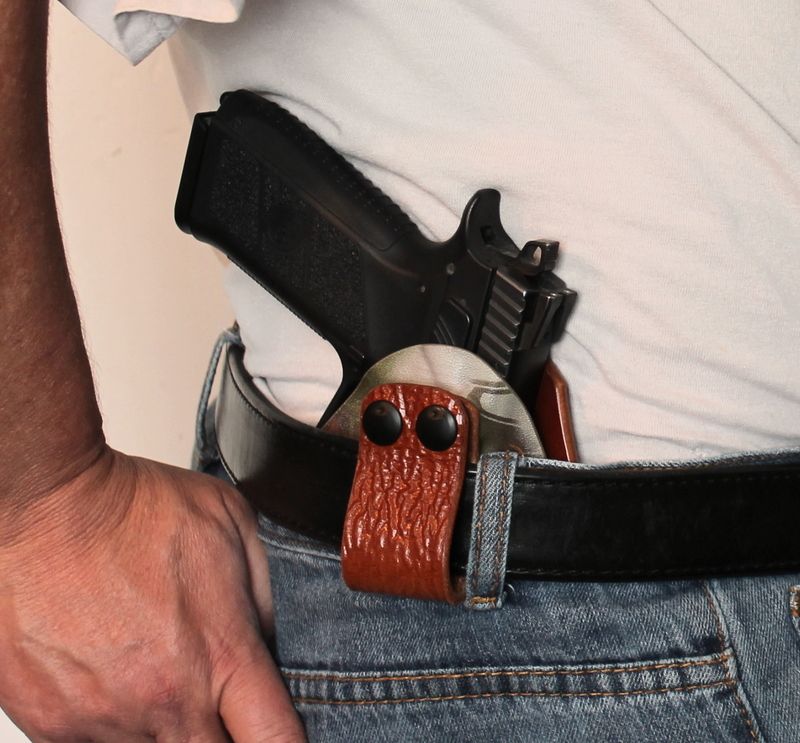 It's going to get field tested for the next couple of days. I've never had a Kydex holster, so this ought to be interesting. The Kydex itself is leather lined inside, also quite nice. BTW, this really was a gift, very cool.