Home
›
Main Category
›
Hunting
Guess Who's Coming to Dinner
Went out about 6PM to swap SD Cards in my new Game Cam yesterday and when we plugged it into the computer look what we found!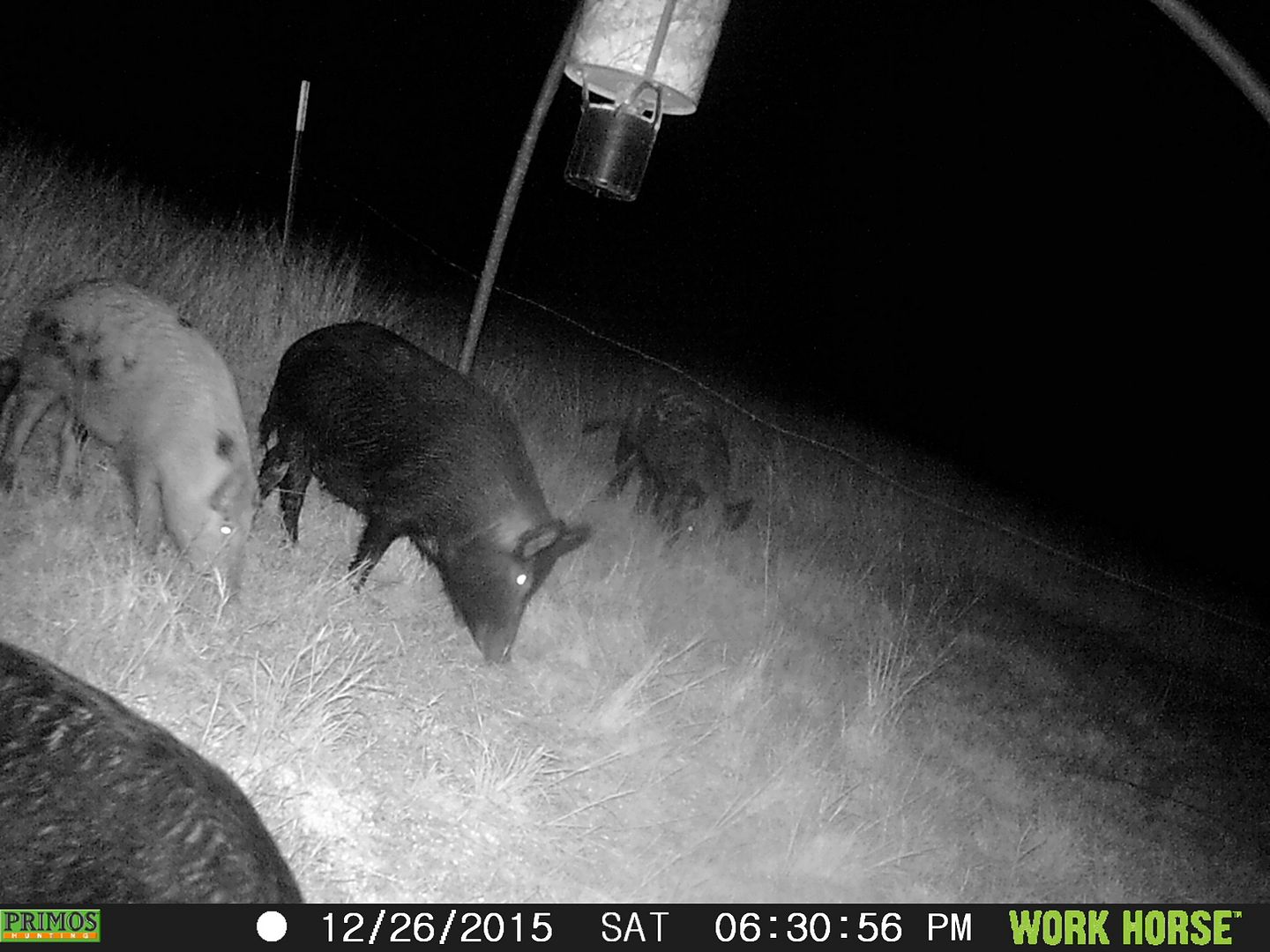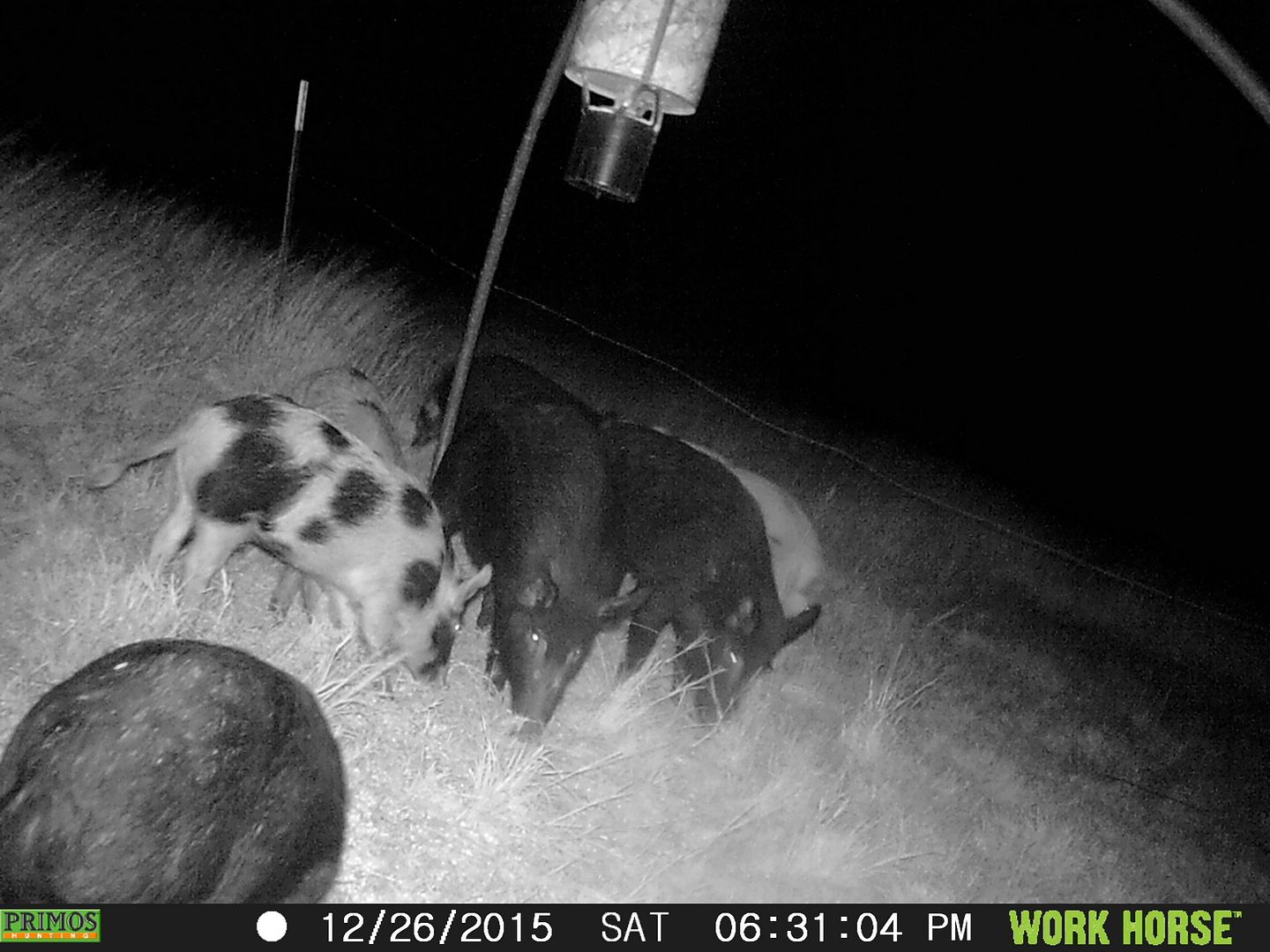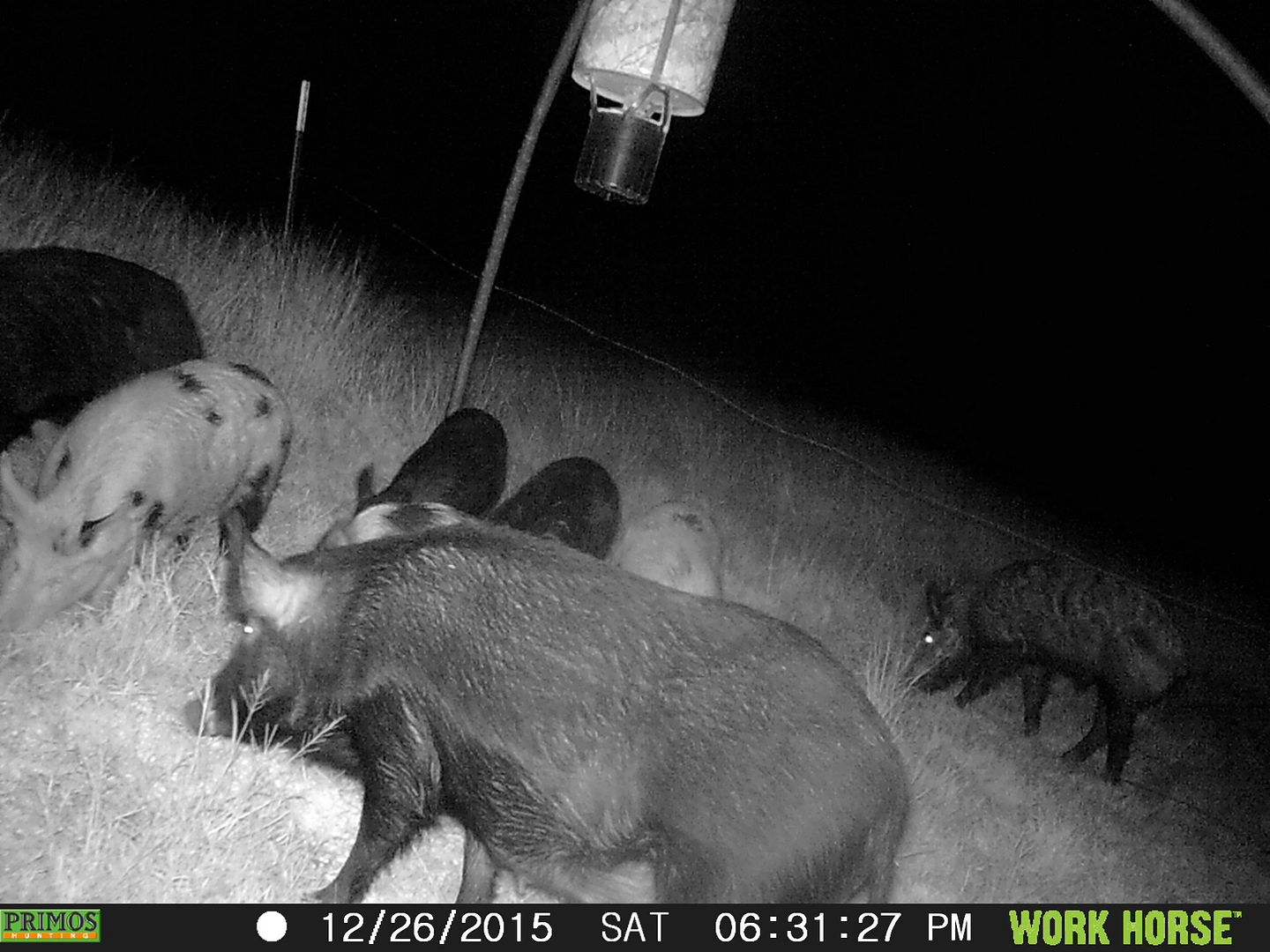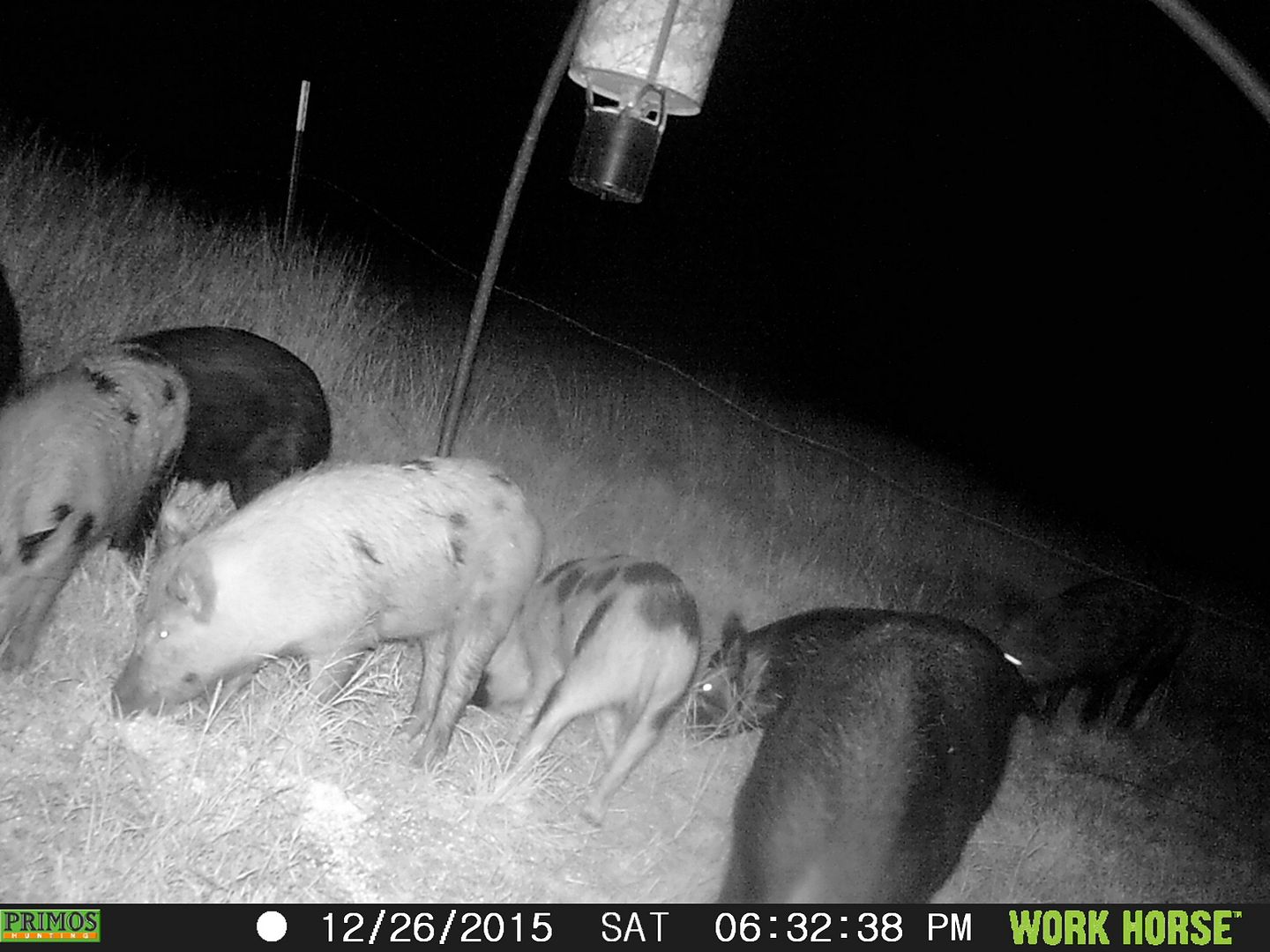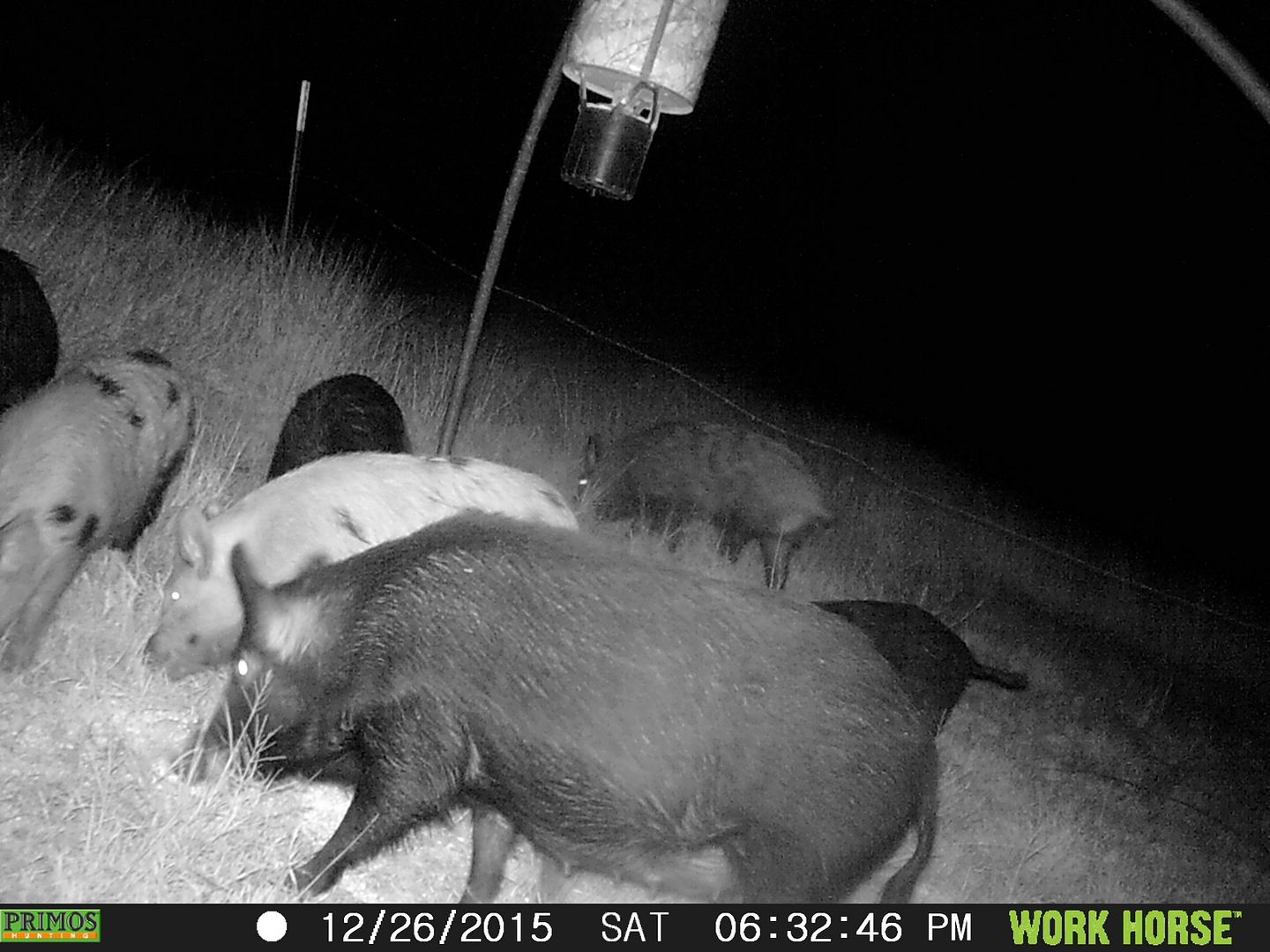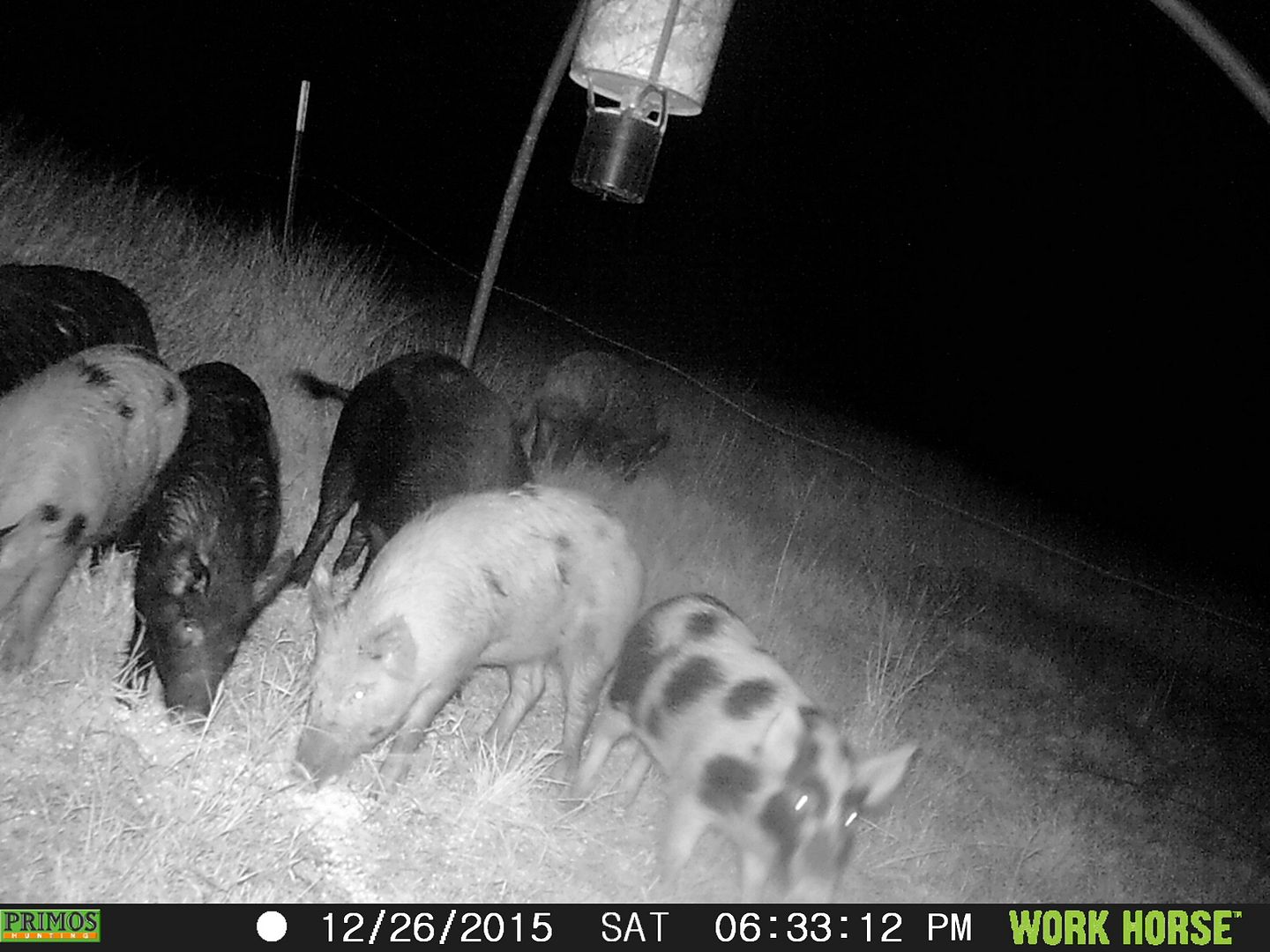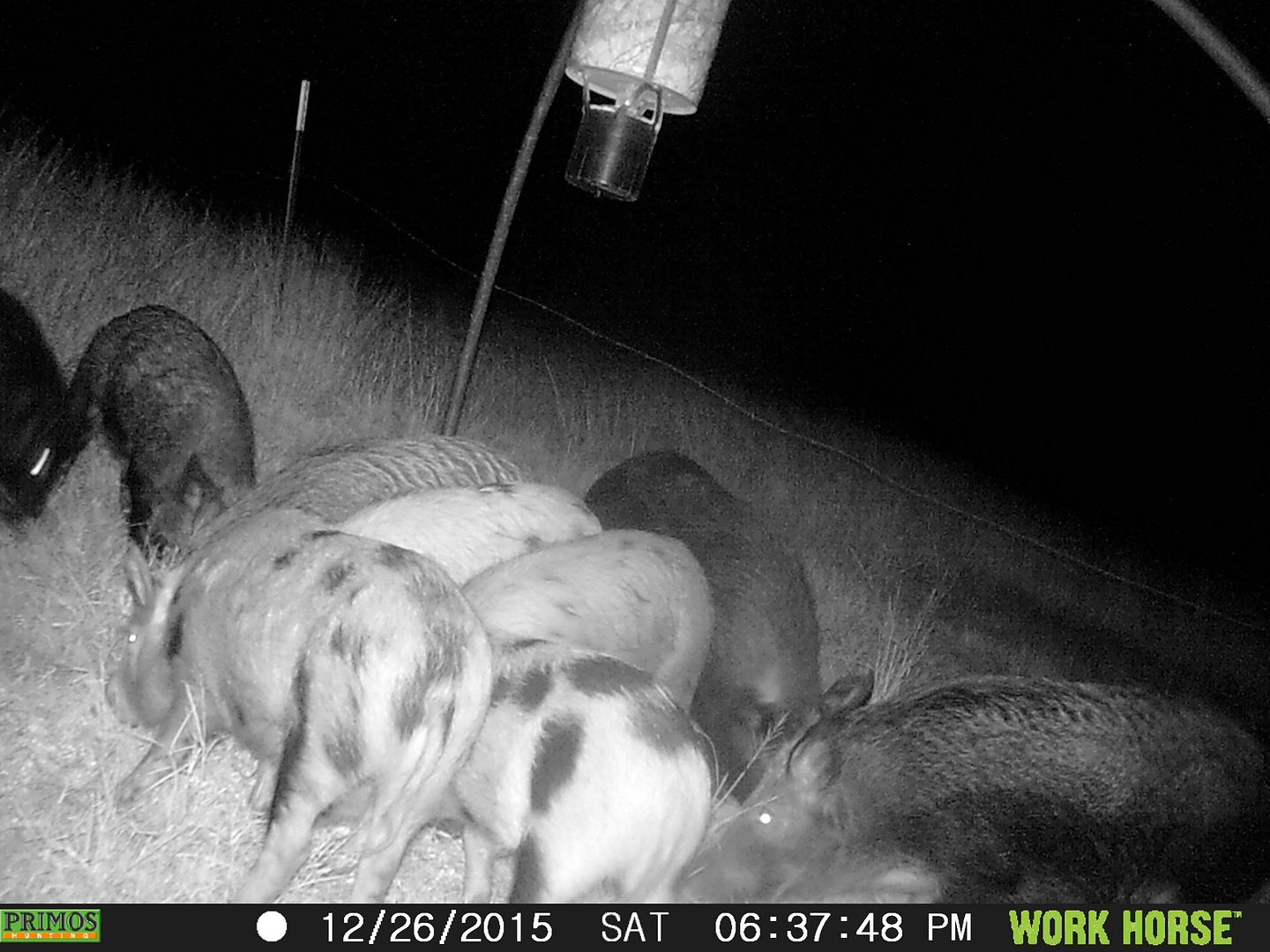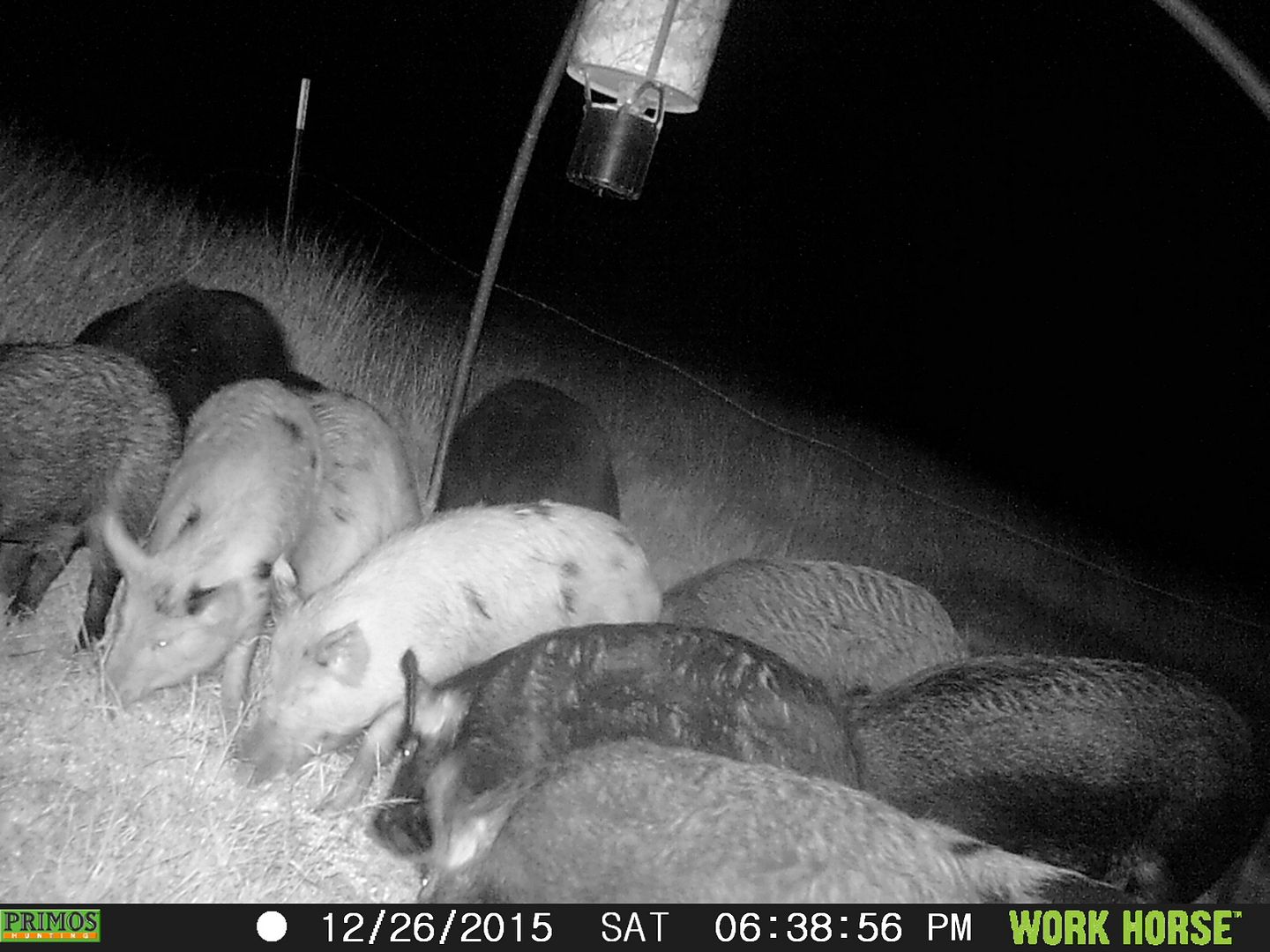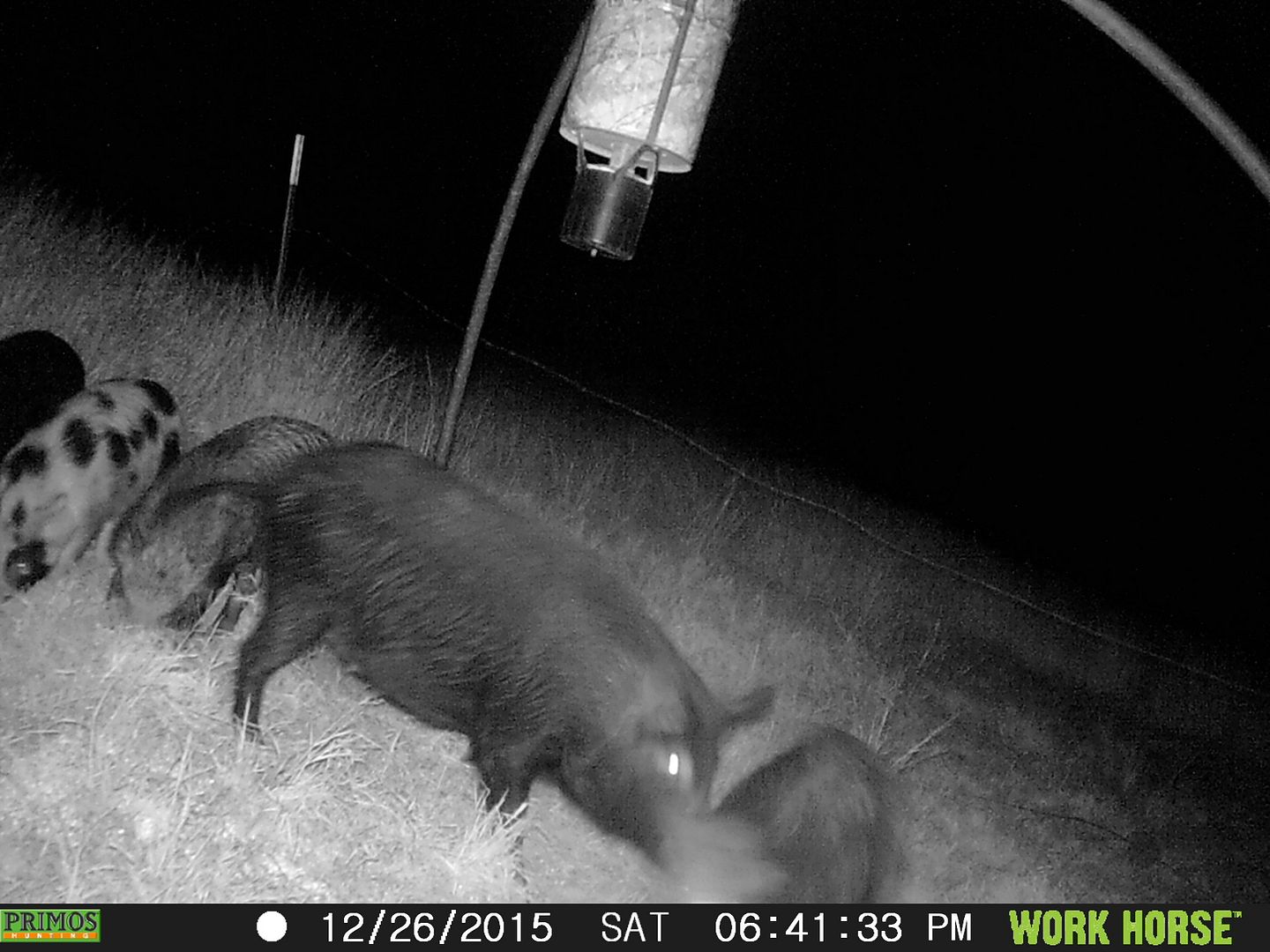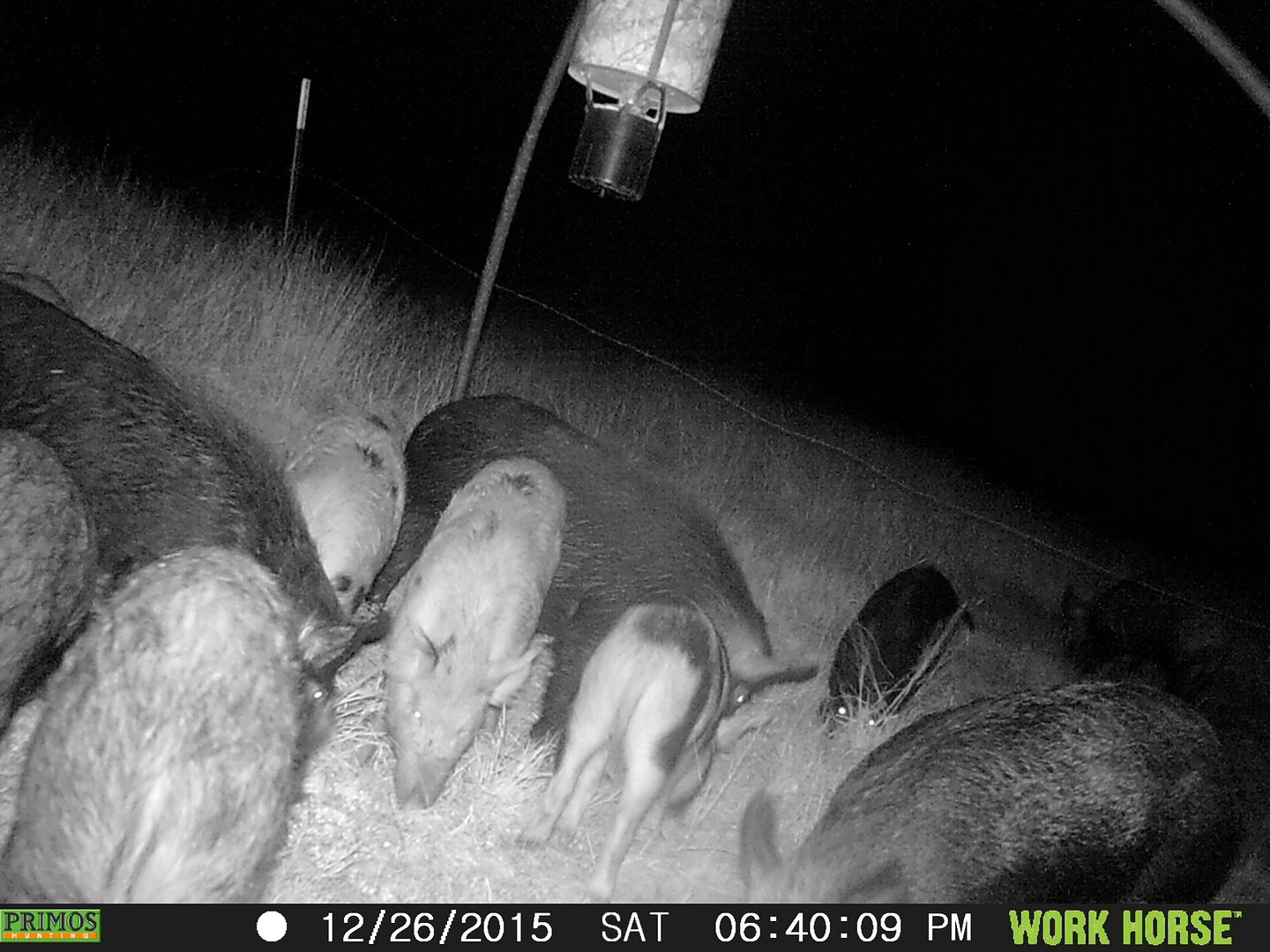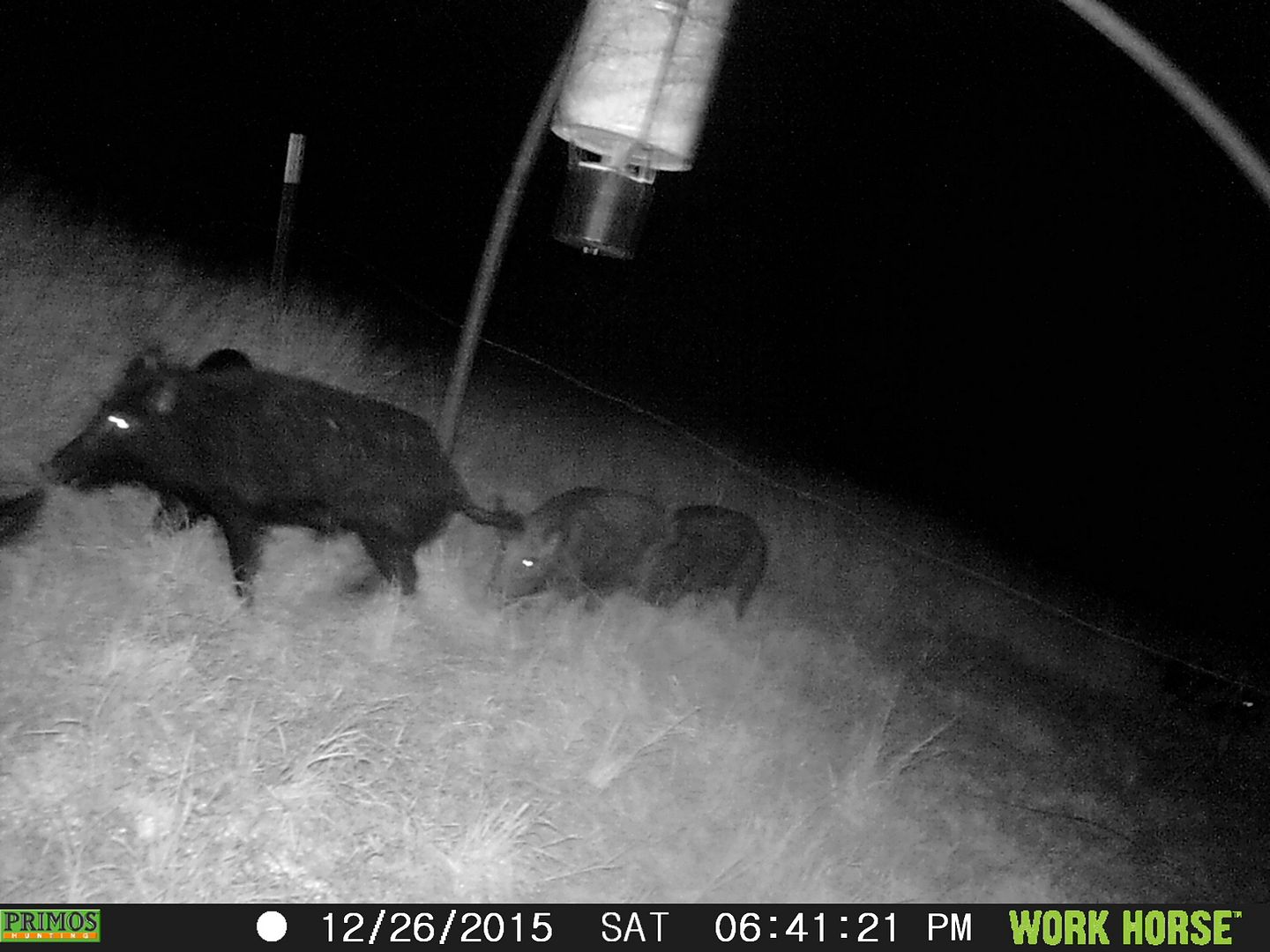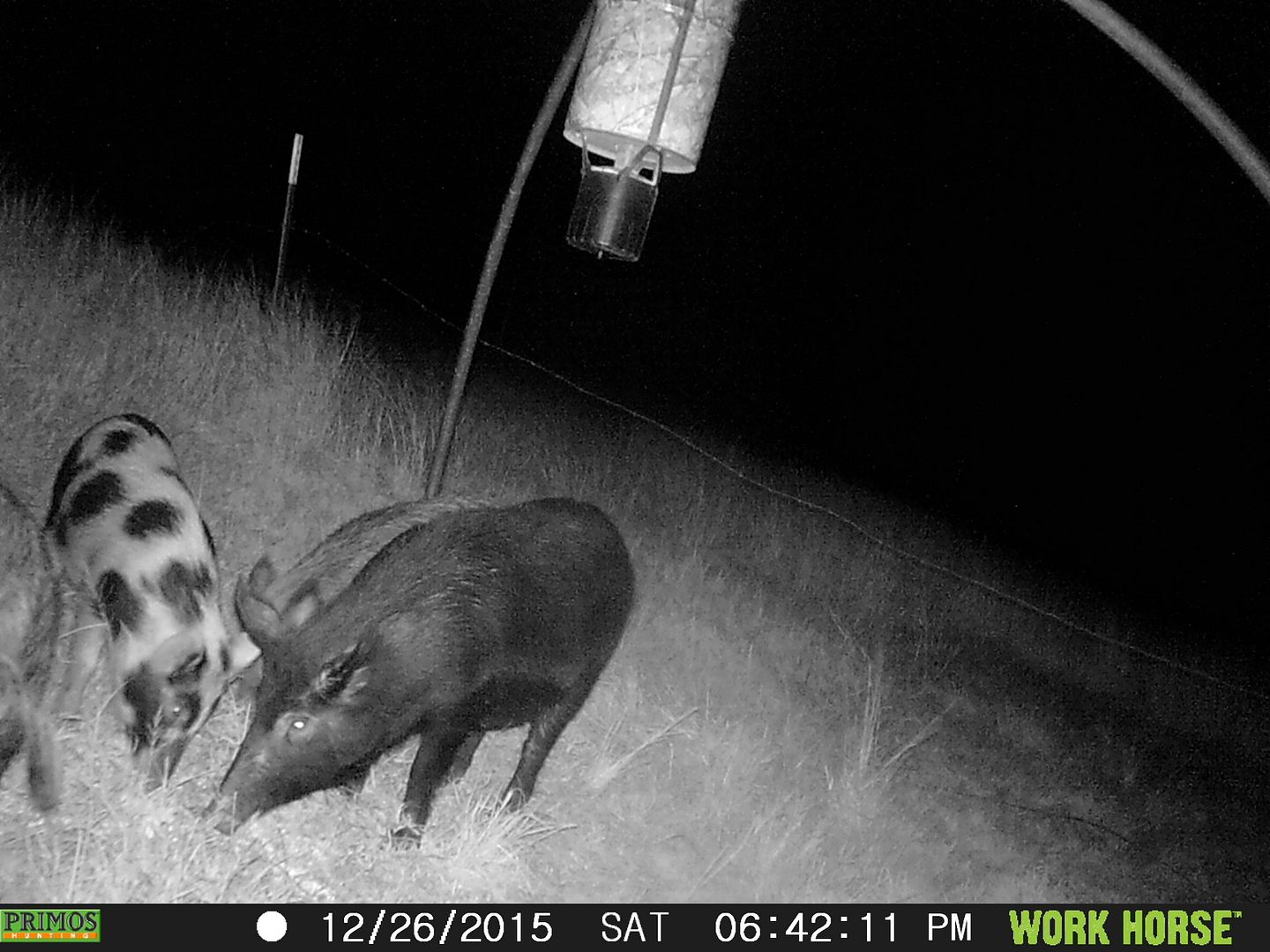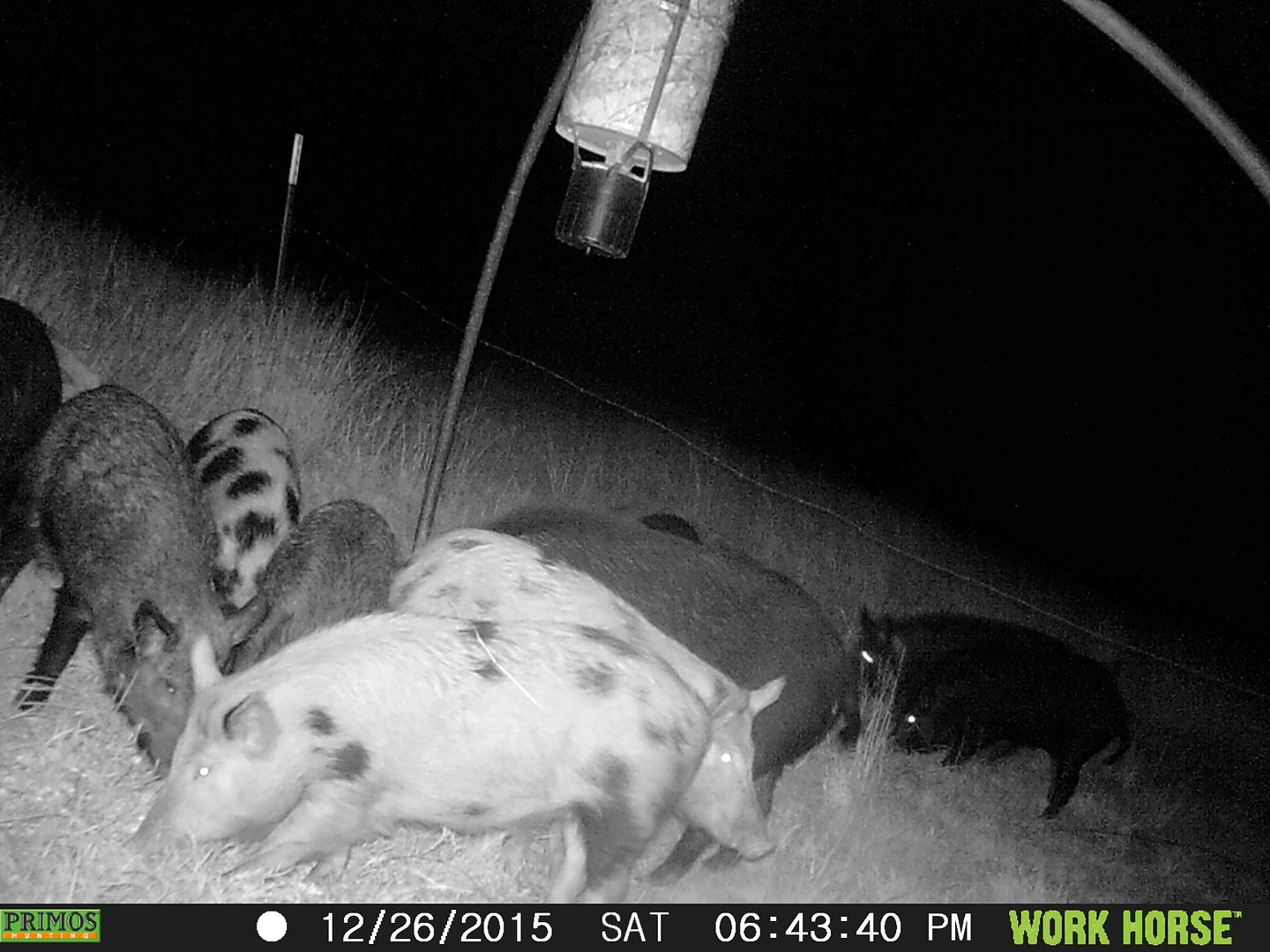 And as I drive up last night, away they go!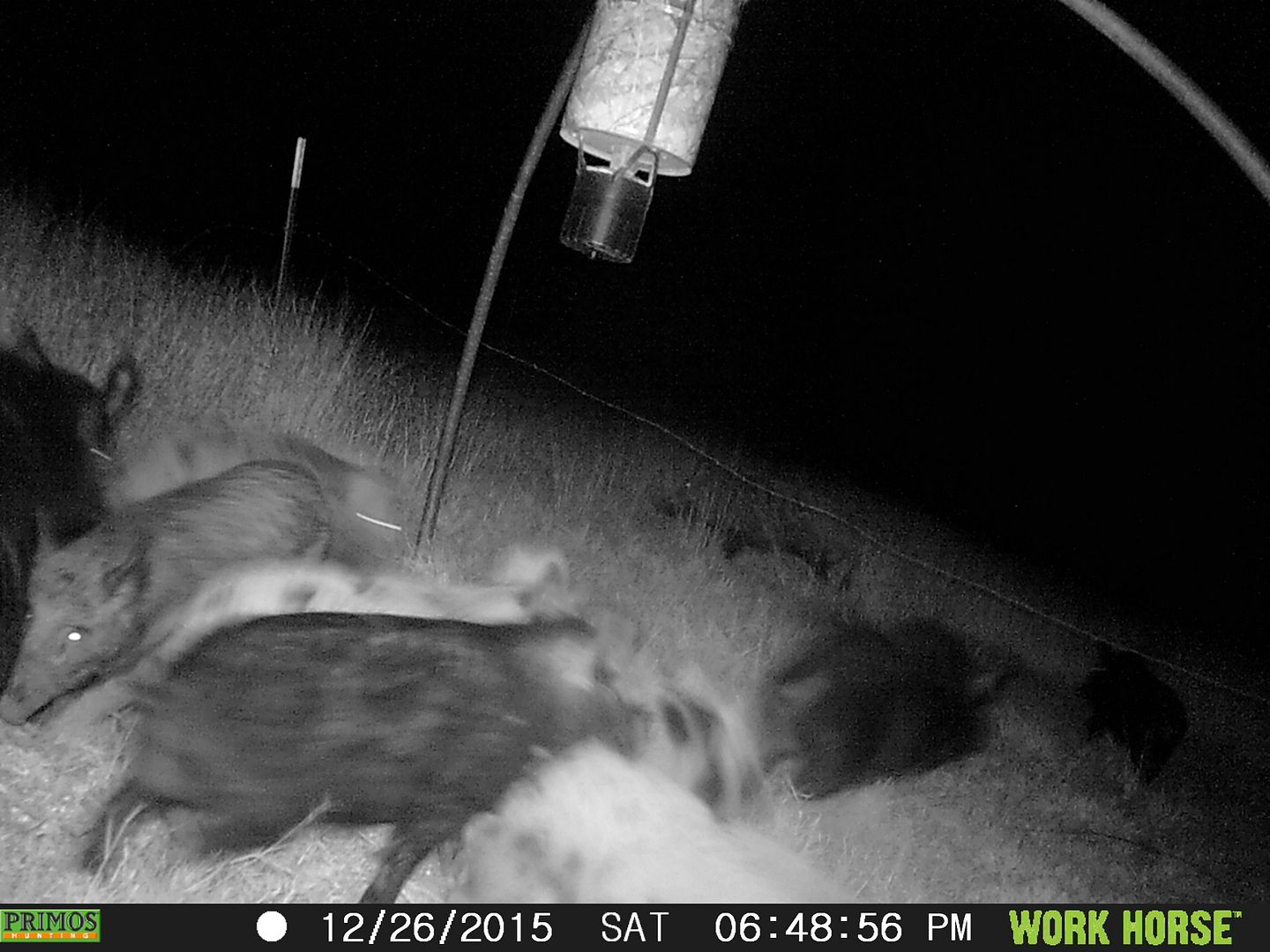 My Son In Law and I looked at all the pics on his I-Pad last night and studied it at length and we figured there was 12 to 15 different hogs. This was different from the bunch my Grandson and I shot at and missed a few weeks back. That group was about 12 in number and there were no white hogs, they were all brindle to black in color.
I drove up on them but never saw them. They probably scattered when I turned the corner into that field and didn't have the spotlight on yet. It takes about 45 minutes for me to get out there and through three gates and down into the lease to my feeder. I left my daughter's house just a few minutes before 6:00 P.M so the game cam is about right on the money time wise.
I'm going out this afternoon and sit in my tent blind which is about 50-60 yards away. While I was there I poured out a 40 Pound Bag of Wally World Corn and dumped about half a 5 pound bag of Hog Wild on top. I've got a good battery out of my boat and I'll get the clips where I can plug my Q-Beam in and put it in the tent blind. I'm thinking of taking the Garand out there. 8 quick shots should get me at least 3 or 4 of em.
Daddy, what's an enabler?
Son that's somebody with nothing to do with his time but keep me in trouble with mom.