Home
›
Main Category
›
General Firearms
Found my subsonic 308Win load.
JasonMPD
Senior Member
Posts: 6,063
Senior Member
I FINALLY got to the range today after neglecting it for couple months. My performance was lackluster-to-meh. My FN PBR did her part with my inconsistencies factored in. I held 1-MOA, but nothing much better. The suppressor on the FN...amazing. But in digress to my topic...
Theae little beauties...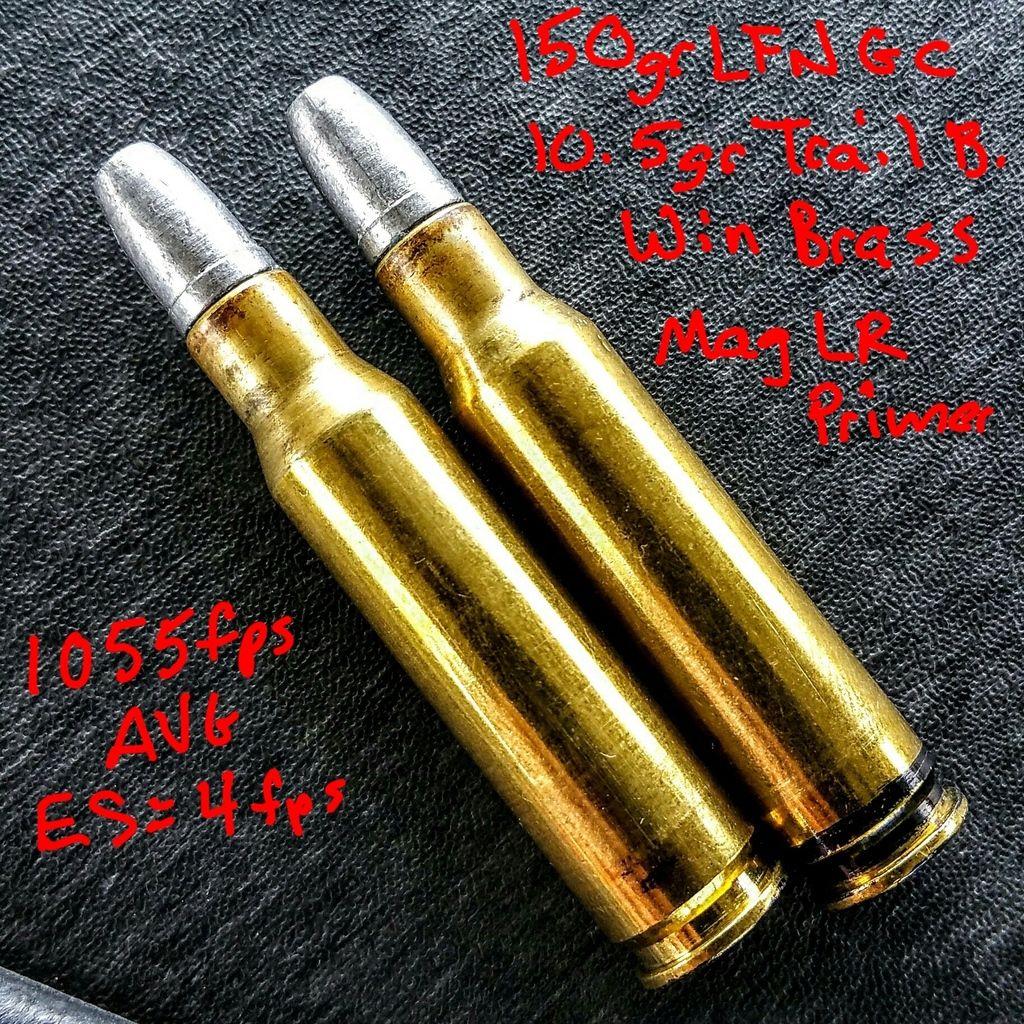 I was originally going to load them in the .30-30WCF Savage 340A. Decided to try then in the Ruger GSR and I brought two loads: 11gr Trailboss and 10.5gr Trailboss. The 11gr load was about 1180fps. On hot days that ammo will be well into supersonic. 10.5gr gave me 1055fps. The winner for now.
No target pics, I only chrono'ed on the 25 yard backers. But it was a tiny cloverleaf group. Promising, but subsonic bullets do shifty things between 75 and 100 yards. I'll load up some from 10.0 to 10.5 and see what happens. I'd like 1000fps consistently.
Oh, and no leading. They are lubed, gas checked bullets. They should work well.
"There are three kinds of men. The one that learns by reading. The few who learn by observation. The rest of them have to pee on the electric fence for themselves." – Will Rogers