Home
›
Main Category
›
General Firearms
Tripp Sisters Range Session
Zee
Senior Member
Posts: 27,753
Senior Member
It's been awhile since I'd taken the Trip Sisters out to play. All that 1911 talk of the other thread forced me to get off my butt and take them for a range session.
This was a good thing as I didn't remember what ammo I had them zeroed for and I was curious as to how well they would shoot at 50 yards. So, under ominous skies, I packed up and headed for the range to check everything out.
The
"Harlot"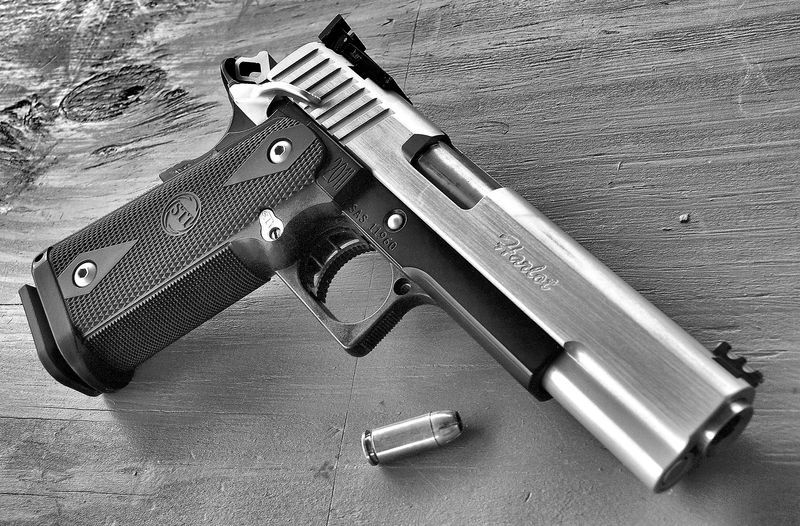 Is built on a 2011 frame and I designed her as a no frills target/comp gun. She can hold 18 rounds on .40 S&W and would even make a good carry gun.
"Perdition"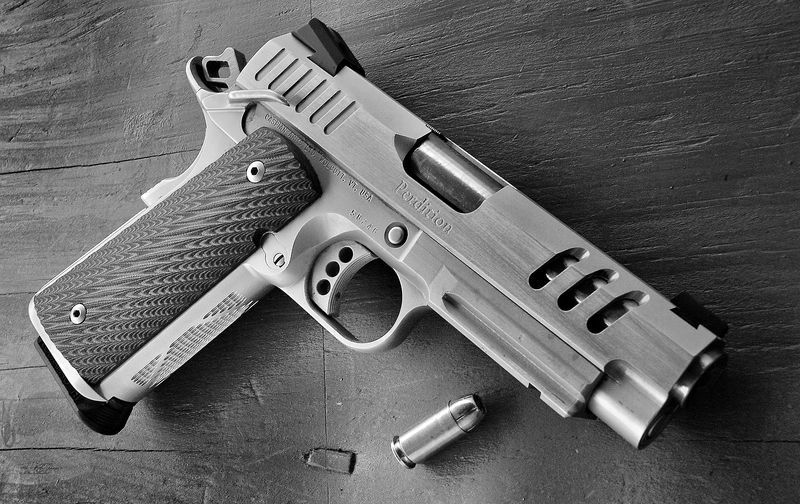 Was designed to be a carry gun and for that, she works exceptionally well. Holding 10 rounds of .40 S&W, she conceals nicely and shoots wickedly.
With the approaching storm, I hurriedly set up shop and started with "Harlot" at 25 yards using 155gr Federal HST ammo.
Shooting well, I ran a steel target to 50 yards and fired 3 rounds at the hanger pin, thinking I would strike low.
Oops! Guess not. The gun is pretty spot on at 50 yards and put 3 rounds in 1.5" right where I was aiming. Good thing it's hardened steel!!!
Next, with rain falling in the distance, I set up "Perdition" at 25 yards with 155gr Federal HST as well. But, the 155gr ammo struck high.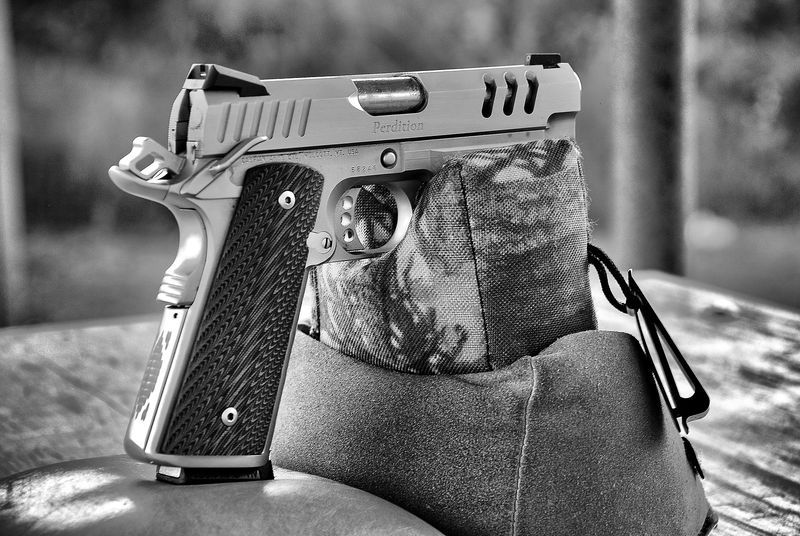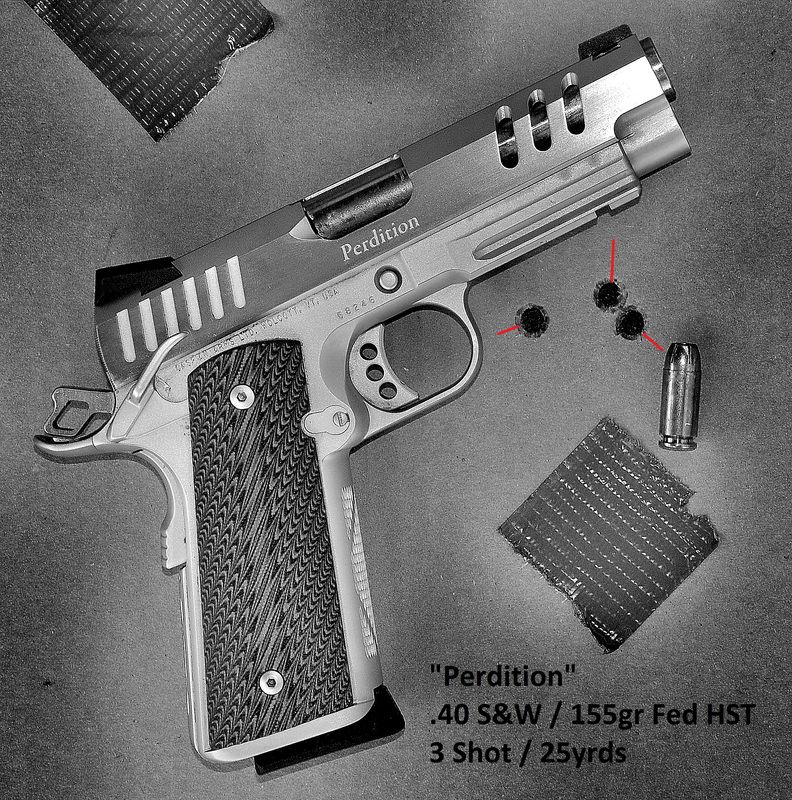 So, I switch to the 180gr Federal HST and gave that a try. Resulting in a better group and a good zero at 25 yards.
As a last ditched effort, I repainted the 50 yard target and fired 3 rounds of the 180gr ammo at the same steel hanger pin with "Perdition". I figured the combat sights and shorter sight radius would hamper my group............and I was wrong.
So, what we have here are two completely different guns designed by me and built by one amazing gun builder that shoot IDENTICALLY, regardless the different barrel length, bullet weight, frame, and sights.
Tripp is flat amazing.
"To Hell with efficiency, it's performance we want!" - Elmer Keith