Home
›
Main Category
›
Clubhouse
Wish me luck, if we make it 24 hours without rain my slab will be done.
Concrete guys were just here doing a final check, trucks scheduled for 2:00 PM tomorrow, I just need no rain for the next 24 hours.
This has been a want to do project for the last 16 years we have lived here. Real planning and moving forward to actually doing something has been for the last 5 months, 3 of which were waiting for my contractor to get caught up to where I am on top of the list. Lately it has been the rain holding up progress, I know it sounds odd from Texas but I need a no rain prayer for just 24 hours!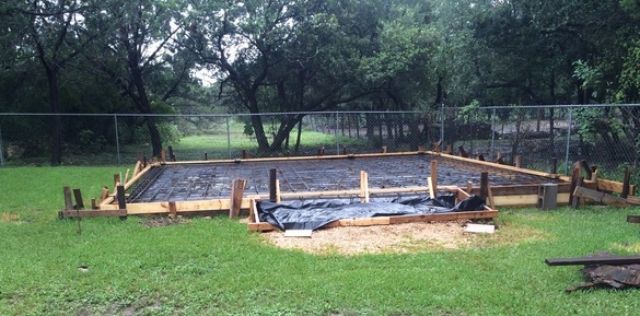 timc - formerly known as timc on the last G&A forum and timc on the G&A forum before that and the G&A forum before that.....
AKA: Former Founding Member