Home
›
Main Category
›
Hunting
Two for two, but only one.
I did some squirrel hunting today on my property. Easy since they have been actively out collecting food here lately. As soon as I sat down (lawn chair on my deck) I see a good sized one on the ground at what I know is 62 yards because that's where my archery cube is sat at and he's just off to the side of it. The winds blowing good today but I ease into the shot and boom! Got him.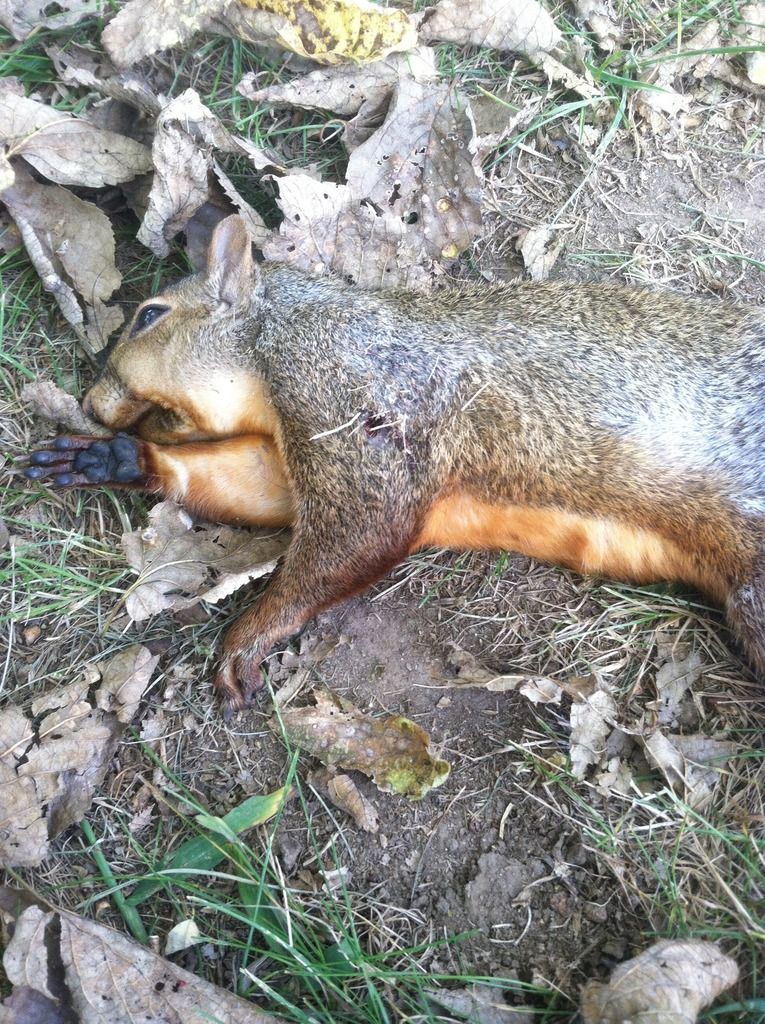 As soon as I dropped the guy above, his buddy in the nearby tree calls out to check on him as I'm reloading. I have plenty of time to take another accurate shot because his friends confusingly sitting there shaking his tail. Boom! Got him too. But this one manages enough willpower to make it to the nearby crotch of the tree and die up in it
I'm getting too old and I ain't climbing no dang tree. So I killed two but got one. And what did I use?
My accurate .22 caliber pellet rifle. Its a Beaman Sportsman RS2 that's extremely accurate. I aimed just behind the shoulder but managed to drill him slightly in the muscle of his shoulder yet missing the bone. It was a quick kill heart shot. Usually there is a mess of blood but I'm guessing the shoulder shot kept him from bleeding out vs bleeding internally as he did. Either way, I have 3 squirrel in less than 2 weeks so biscuits and gravy will be made. And if any of you never hunted with a GOOD pellet rifle, you're missing out.