Home
›
Main Category
›
Hunting
The best laid plans....
...seldom survive first contact with the enemy...
Went out this evening (40 degrees, Wind from the NW about 3 mph) with the wife and got her set up in a choice spot about 3:30...got her comfortable about 120 yards from where they cross from the pasture into the wheat... Perfect set-up...
Looking North: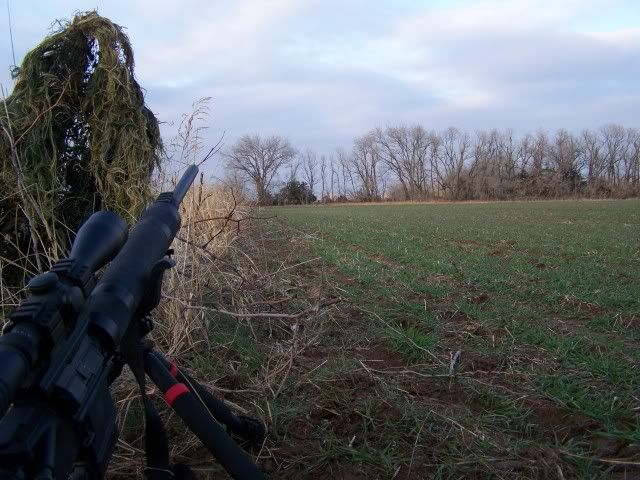 right at 5:00, we picked up some movement behind the cedars....and....
we got cowed...
One of my cousins Angus cows drifted into the impact area...and where you find one, you're likely to find more. No joy tonight.
On another subject, my AR is resting on an early birthday present....a Bog-Pod (TAC-3S)...neat little tripod that will squat down at 6" and extend up to 40"....this is good kit -if you're looking for a stable platform in the field.
Sharps Model 1874 - "The rifle that made the west safe for Winchester"