Home
›
Main Category
›
Hunting
5th and Final Deer for my Boy!
This has been an amazing season for my boy. Since taking his first deer a few months ago (nice 8 point), he has taken a spike, doe, shed buck, and tonight..........another spike and his longest shot!!!
We went out Saturday morning to hunt and saw several big bucks and does. Even saw a couple spikes. But, they weren't in a location we could get a shot at them. So, we waited and went back out Saturday evening. Setting up my tent blind to overwatch a a big pasture.
A couple does and yearlings came out early and crossed the opening. Along with a young Axis buck and yearling does. Nothing to shoot. We waited and waited, not expecting much in the pasture until just before sunset. We could see a BUNCH of deer in the brush up on the opposite hill and knew it would be just a matter of time before they worked their way down. Finally, about 6:15, they began to file into the field on the far side. Bucks, does, more does, more bucks.........and finally.........a SPIKE!!!
I had had my boy practicing aiming at birds on the far side of the field at about 238 yards. I asked him if he felt stead enough to shoot a deer that far away and he said he did. He would be shooting from a standing-supported position using the Spec-Rest. He had practiced this at 100 yards and had already taken a doe at 120 yards this way. He'd shot out to 300 yards from a bench. But, never that far from standing.
Well, the buck was feeding with the other deer on the far side of the field. I asked if he saw the one with two spikes sticking out the top of his head and he acknowledged, "So THAT is why they call them Spikes!" He got on him with the scope, I dialed in the dope for him and he got ready.
With my friend sitting next to me and my boy standing between us..............the buck lined up broadside and my boy sent a 105gr A-Max across the field and into the buck with a resounding "thump"!
226 yards away!!!!
The deer jumped and ran out into the pasture. After a little ways........he laid down.
The red arrow shows where the buck was standing at the shot.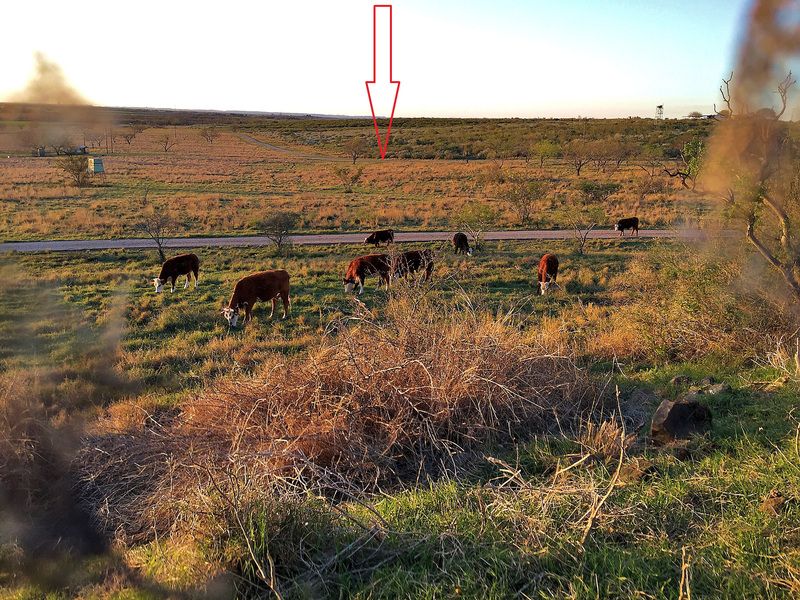 The end to an amazing season!!!!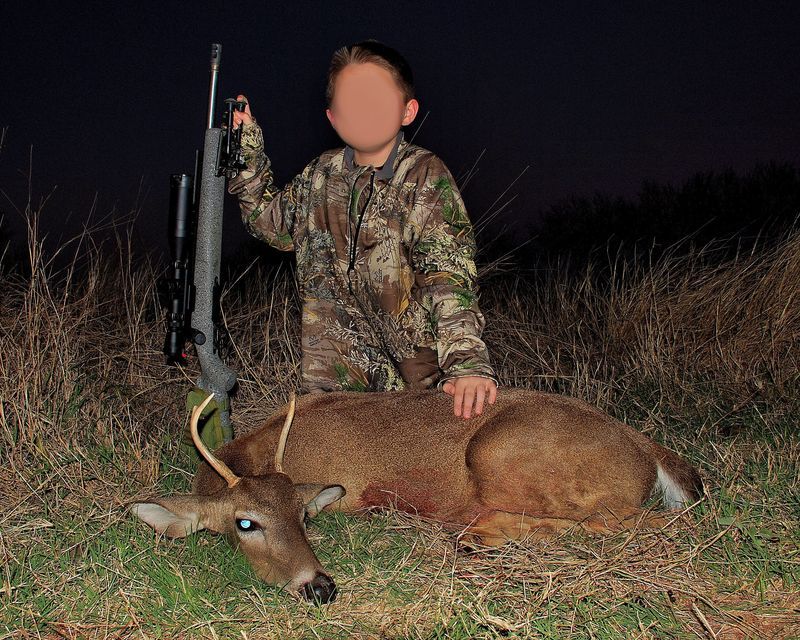 I am grateful for God's creation and the friends he has provided that have given my boy such an opportunity to grow. He is leaps and bounds ahead of me at that age!!! I hadn't shot my first deer at 10 let alone 5 in my first season!!! He is a better shot than I was at that age as well. I am humbled and amazed.
226 yards..........
Entrance:
Exit: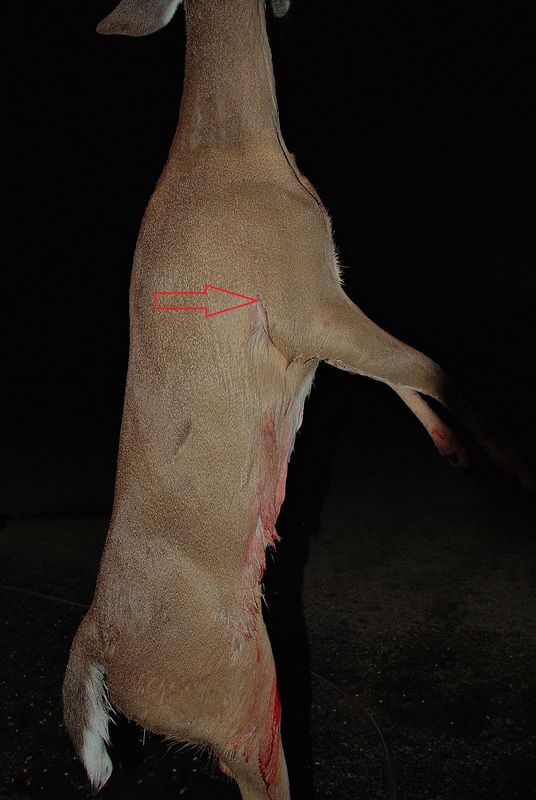 ............through the heart.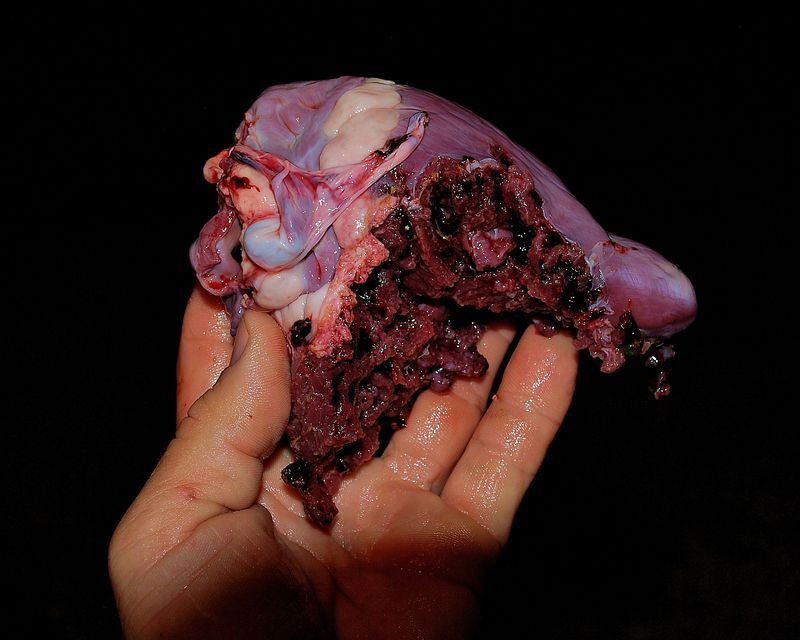 Thank you all for your patience as I share the adventures of a growing boy.
"To Hell with efficiency, it's performance we want!" - Elmer Keith