Home
›
Main Category
›
Hunting
a day of Doggin
Had a rancher contact me to come decimate his pdog population....Of course I had to think about it....
Well I met with the rancher today and he gave me a drive around tour.....after seeing 10+ square miles of dog infested land and an elevated position where you could shoot to 3+ miles if you had the gear I knew I had my work cut out for me.
Well since today was just my meeting day with the rancher I didn't bring much...Just my Uberti 22 target and my 357-44 dominator. The 357-44 was stoked with 125 ftp at 2550 Fps and was absolutely destructive on the dogs from 100-482 yards. None of the dogs hit with that round made it back to the hole....If you have ever dog hunted you know how often a well hit dog will crawl back in.
The uberti was stoked with American Eagle 40 grain high velocity HP and it sure made a good meat report on impact. The little uberti is my new favorite 22 and to me is just leaps and bounds over the single six.
here is a look at the ridge...to the left you could shoot 3+ miles
the dominator is sitting on the hole....this was a double....instant death and look how far it threw the dogs....just over a 150 yard shot
my long dog with the dominator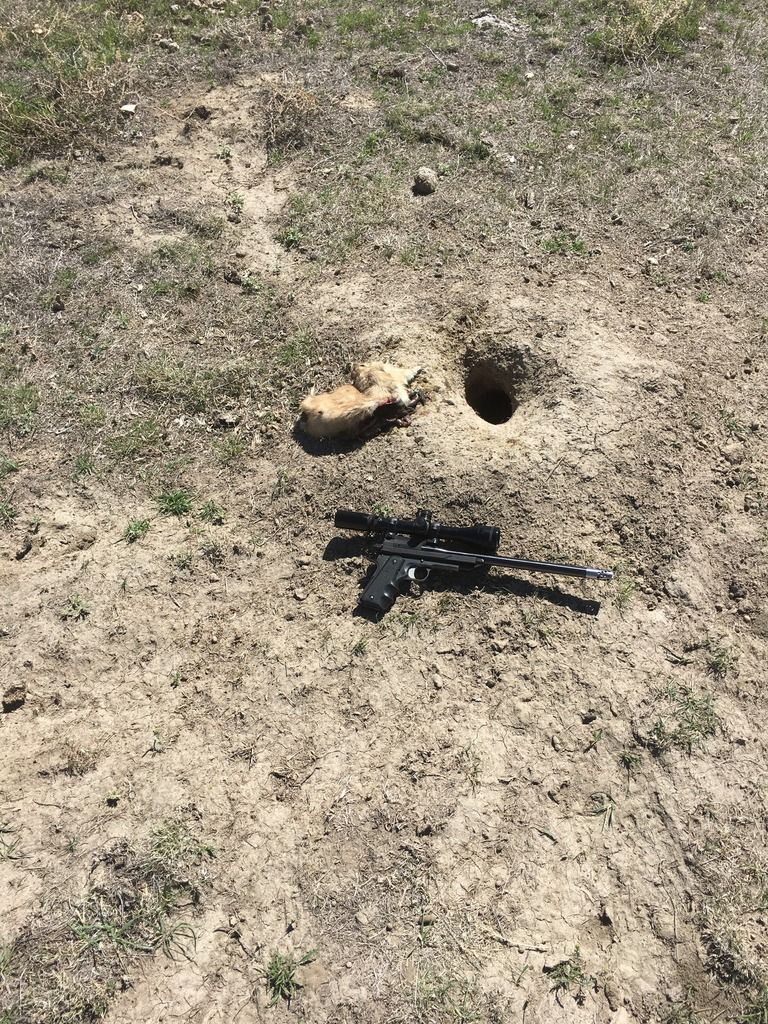 destruction..... :ax: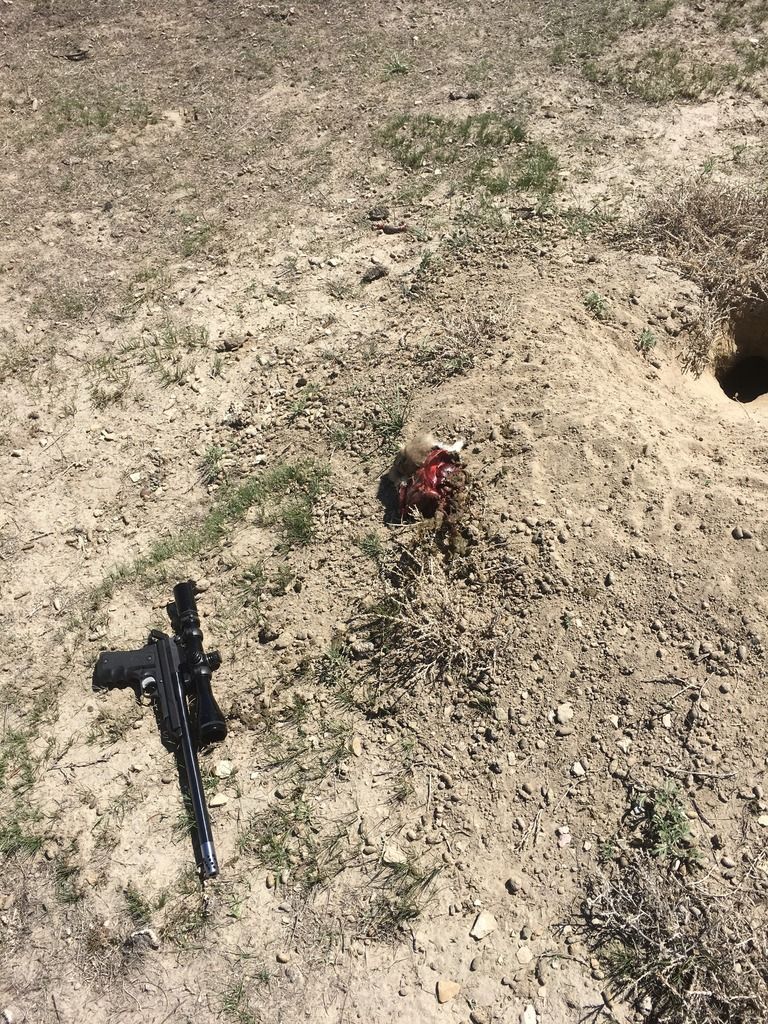 couple uberti head and necks....long one at 166 yards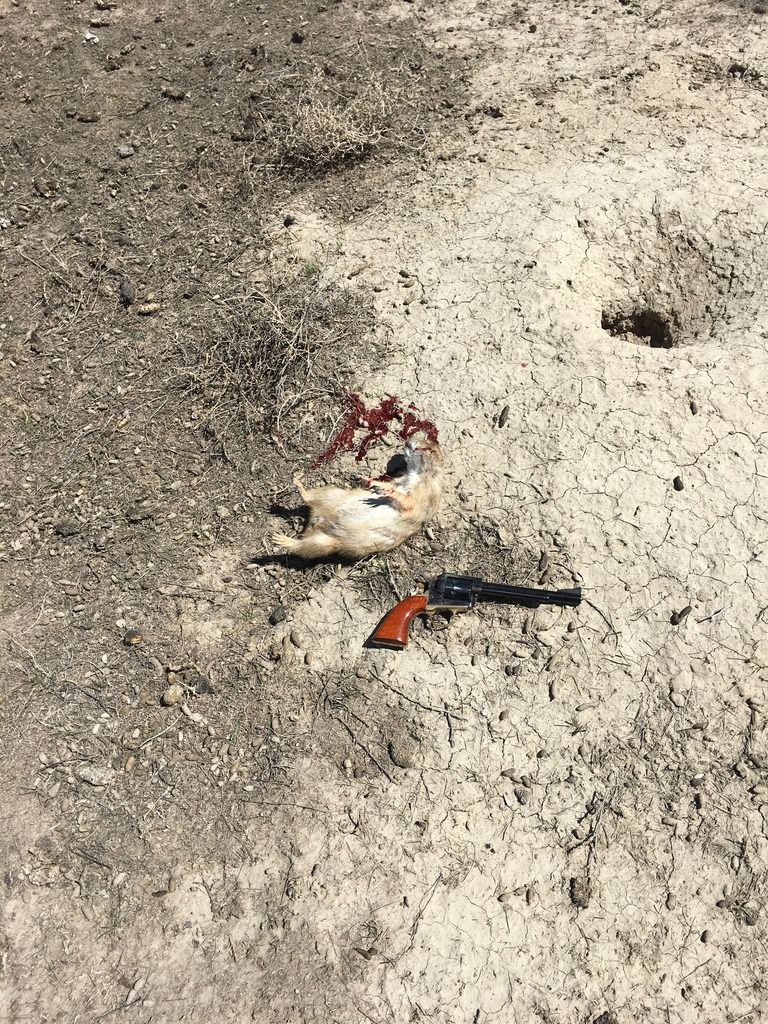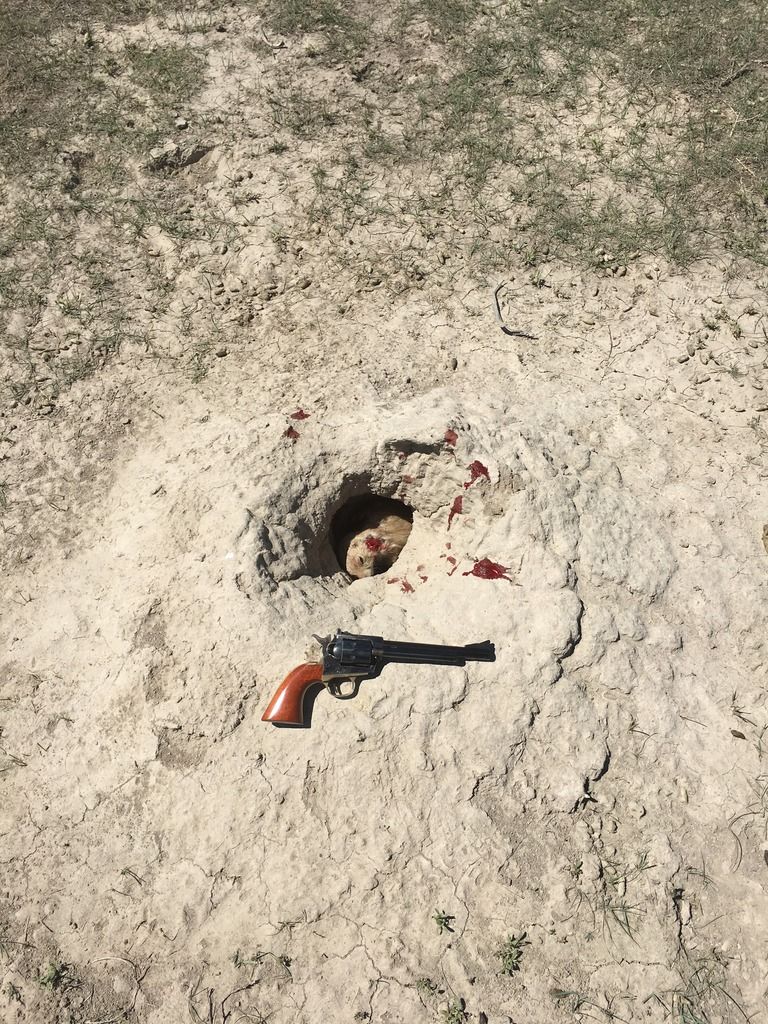 the dominator was shot off bog gear and the uberti was free hand....
What a blast! and close to the house! Ill be broke soon.... :io:
:applause:

Love doing the "impossible" with a handgun!