Home
›
Main Category
›
Hunting
300 Bobcat Out oops 300 Blk out scores again
Jeff in TX
Senior Member
Posts: 2,521
Senior Member
Was out hunting Sunday evening. Had a young bobcat cross down by the feeder into the woods. I didn't have my caller so I let some squeals using my mouth. I'm not sure if it worked. I caught him moving in the woods about 90 yards out. I picked a small opening and once he moved in I tripped the trigger on the 208 gr subsonic round on the 300 Blk Out. The kitty jumped and rolled and ran off. Got down and started tracking. I had tracked him about 50 yards and caught movement, he was running dragging his back leg. Lesson learned about leading a critter with a subsonic round...need more of a lead! I lead him and shot again. He rolled and dragged himself to the edge of the woods. I put a third shot into behind his shoulder. I walked over and he died shortly after the third shot. My second shot hit behind his front shoulder as did the final shot. I was surprised at his will to live with too good shots behind the front shoulder.
Still trying to figure out the Blk Out with subsonic rounds. It was dead calm outside and interestingly my other hunters heard the swish/swosh of the three subsonic rounds over a 1/4 mile away.
300 Blk Out draws second blood!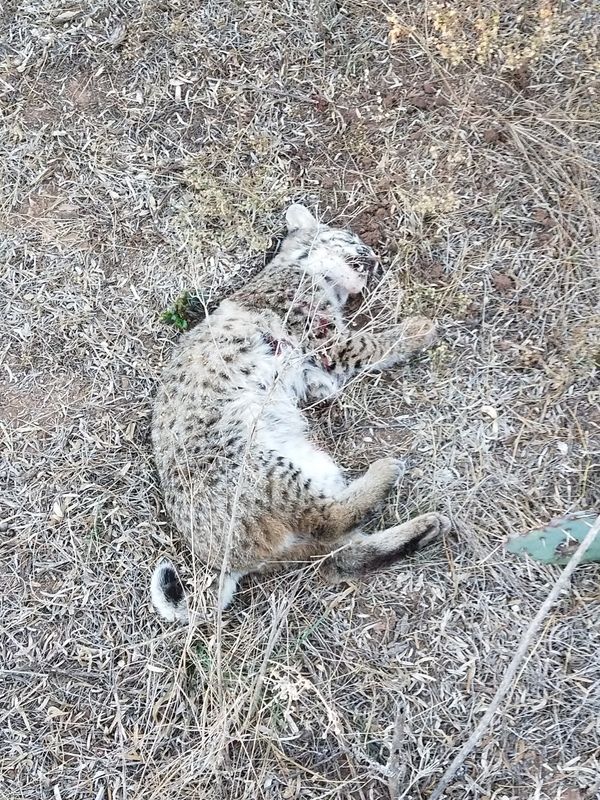 Distance is not an issue, but the wind can make it interesting!

John 3: 1-21