Home
›
Main Category
›
Hunting
Cousin Brucie scores again!
Jeff in TX
Posts: 2,641
Senior Member
At about 7:15 this morning Cousin Brucie my black Jack Russel terrier mix and game spotter extraordinaire shot straight up off the bed out of a dead sound sleep and started barking his head off looking out the window. I looked outside to see two very large coyotes on the new rock driveway in front of the house. Told the wife and she said they're huge. Grabbed my .243 out of the safe which was the first gun available and slipped out the back door. They were walking away at 75 yards when I dropped the trigger on this one. I'm sure his buddy is in the next county by now. Interestingly enough as soon a the yote went down the cows came out of the woods to sniff him. He must have been a friend or tormentor!
Great job Cousin Bruce, extra critter treat after breakfast!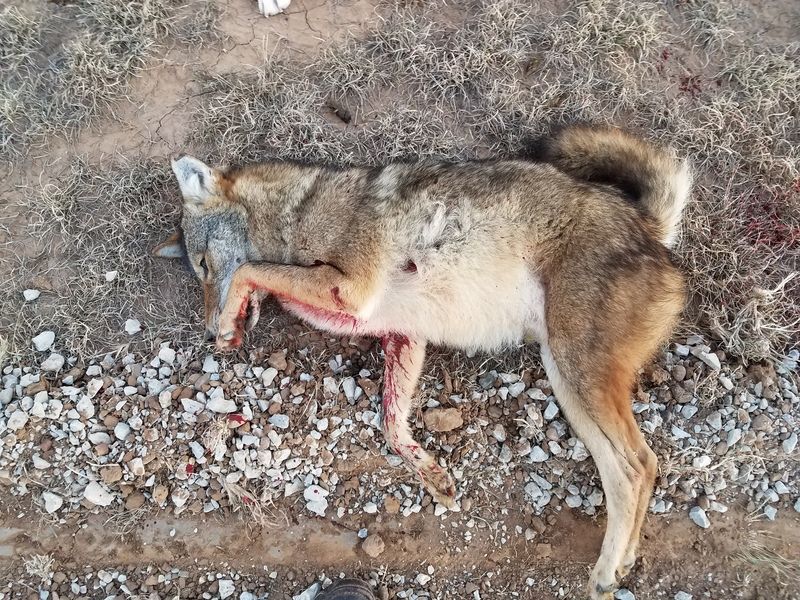 Distance is not an issue, but the wind can make it interesting!

John 3: 1-21