Home
›
Main Category
›
Clubhouse
So I was just sitting here minding my own business... (new puppy)
Jermanator
Senior Member
Posts: 15,330
Senior Member
...and JBohio texts me the following photo...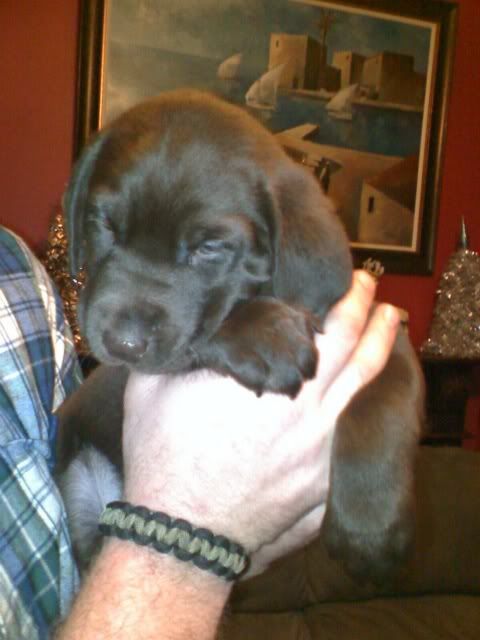 "Nice puppy", I say. The Mrs. has been beating around the bush for another Lab while I have been resisting. Trying to thwart JB's enabling, I inquire, "I suppose they don't have any more chocolates. We really want a chocolate Lab if we were to get another one." JB replies, "They are ALL chocolates!"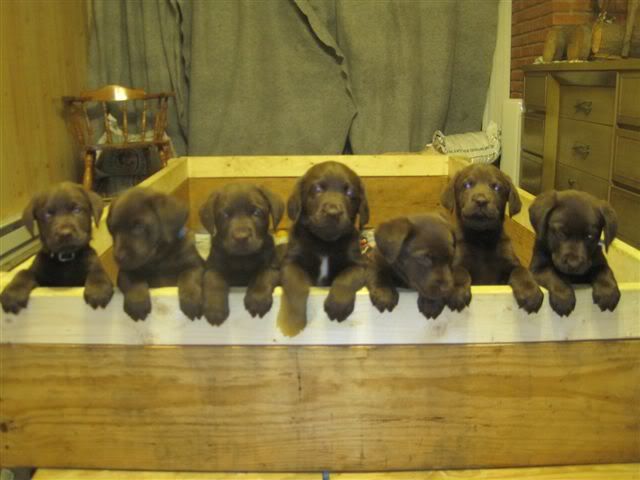 JB continues, "They are AKC and only $300. Both parents and the grandparents are good and healthy with no hip displasia."
"Jackass!" I exclaimed.
So yesterday I make the seven hour round trip to Ashland, Ohio to go see the puppies. Once we get there, we note that the mother is a great dog with an excellent disposition and typical Labrador Retriever ball/play/fetch instincts. While all were great puppies we were going over the litter looking for "the sign" where one rises above the rest. The sign this time happened to be that this little turd factory picked my wife...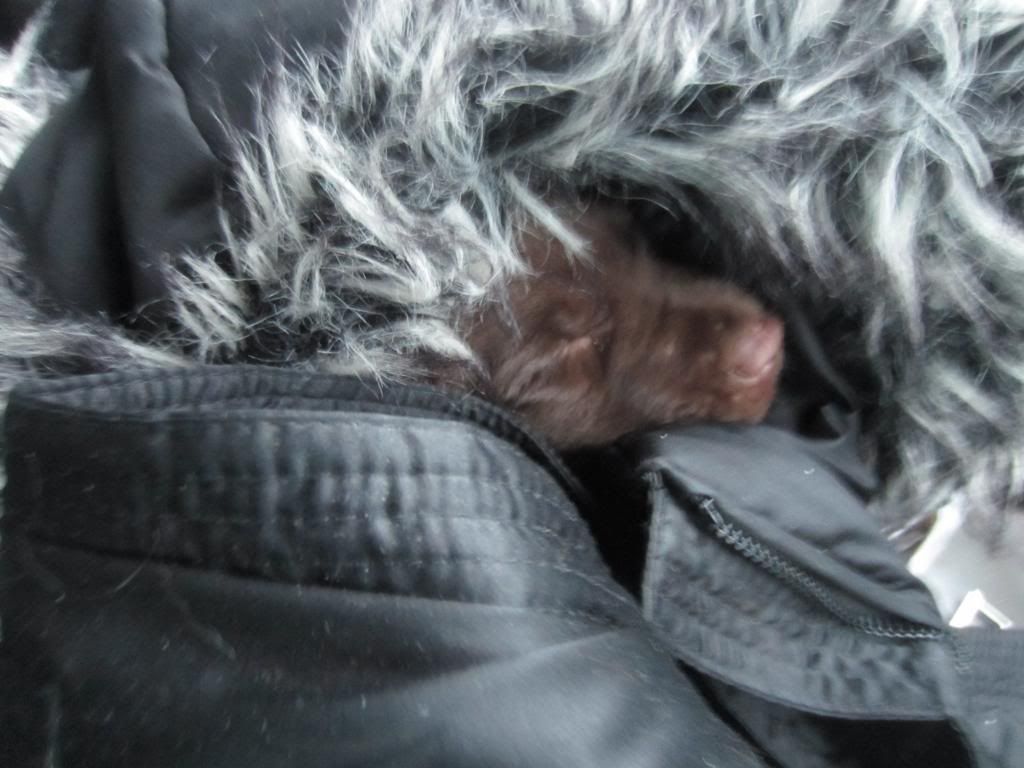 I was kind of looking for a Snidley Whiplash to pair up with our Dudley Do Right, but this pup is more mellow, quite the mama's boy, and is more of a lover. We named him Hershey.