Home
›
Main Category
›
Personal Defense
38spl+p
earlyagain
Posts: 7,928
Senior Member
I've had an interest in 38spl+p for occasional use in 357mag revolvers for a long time. 
I also have a tendency to make impetuous purchases when I see things on sale as opposed to buying something that's generally reputed to be the best performing product of its type.
Like this ammo here. I have a stash of it I've never fired.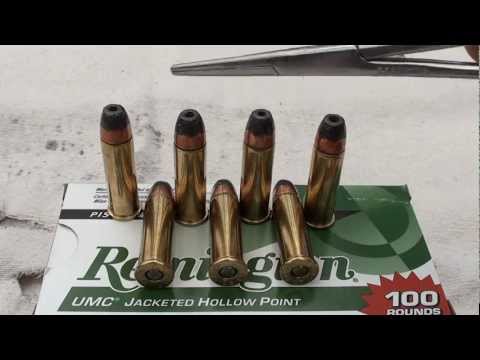 https://m.youtube.com/watch?v=VCSVmunM4OI
The video shows what might be considered a failure. But I actually think it performed pretty well. Reason being that if used in a crisis. The target won't be static or perpendicular. If hits are made, they'll likely be at odd angles and possibly include limb extremities, and even hits after a solid barrier penetration. 
I have a couple other brands of the +p ammo, and some handloaded hot 38spl. In all honesty Ive not ever carried it, opting instead for full magnum cartridges when used. But I do like having a less potent loading avialable for HD or even certain other circumstances. 
The lighter bullets seem to be the way to go for factory fodder. My handloads are 158gr cast lead swc's..
A small 357mag revolver carries with great ease and convenience. The +p 38spl gives it pretty good versatility.