Home
›
Main Category
›
Clubhouse
Best accessory for the tractor yet...
I had never heard of a quick hitch until a video I was watching on youtube last week mentioned them. 
Being the neophite tractor owner that I am, I looked them up and decided then and there that I needed one on the back of my tractor.
So far, it had been averaging 15-30 minutes to unhook one attachment then 30-45 minutes to get the next one hooked up. Picked up my quick hitch Wed. Installed it on the back of the tractor yesterday (10-15 minutes) then, in less than 10 minutes, hooked to the brush hog, moved it, dropped it off, backed up to the tiller, moved it and was free from it. 
Now, since I was just moving them, I didn't bother hooking up the PTO shafts, but getting attached too and free from an implement is a SNAP. 
Of course you need new enough implements for them to be built to the quick hitch "standard", but mine are.  I will have to move the top hook up 2 holes for the spreader, but that's not a big deal.
 I bought a SpeeCo quick hitch. If you HATE connecting and disconnecting things from a 3 point hitch as bad as I do, they are WELL worth the money.
I know there are some cheaper ones out there, but some of them need some modifications to work properly.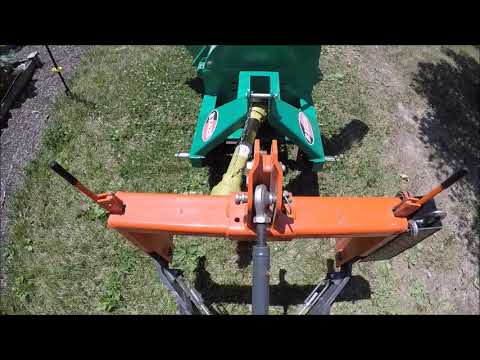 Seven Habits of Highly Effective Pirates, Rule #37: There is no "overkill". There is only "open fire" and "I need to reload".