Home
›
Main Category
›
Hunting
World's Luckiest Trash Panda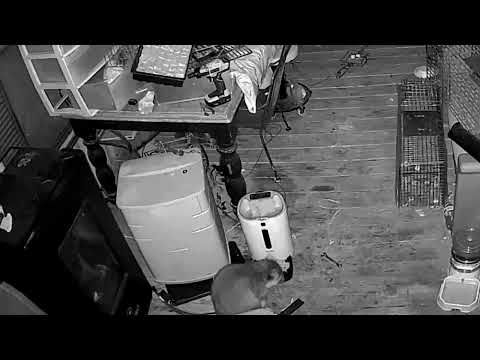 This rascal has used, AT LEAST, 4 of its lives recently.


Life 1) A "one in a million" occurrence with the conibear trap seen in the top of the video. (Two white spot, the marshmallows used for bait) The "lock bar"  that works with the trip wires to hold it open when it's set, flipped 180° and got caught between the bars, preventing them from closing completely, allowing it to escape. In all the years I've been using these traps, I've NEVER seen that happen before.
Life 2) Replaced the trap with one that had, some unnoticed, damage to the trip wires. Allowing it to steal the bait without tripping the trap.
Life 3) Have video of it entering, and stealing the bait from, the live trap you see in the video.
Life 4) Moved the conibear to the anchor point next to the cat's feeder. (steel cable attached to table leg)  Apparently caught it last night/this morning. Went outside to find the trap tripped, and a HUGE mess where it tried to climb/pull etc until it managed to pull out of the trap and escape.


I've about decided it's going to take no less than "The Holy Hand Grenade of Antioch" to kill this frikkin' thing
"For longer range, use a bigger case. For bigger game, use a bigger bullet." - Dan Johnson